Blog
Your Guide to Announcing Your Office Relocation: The Why, What, When and How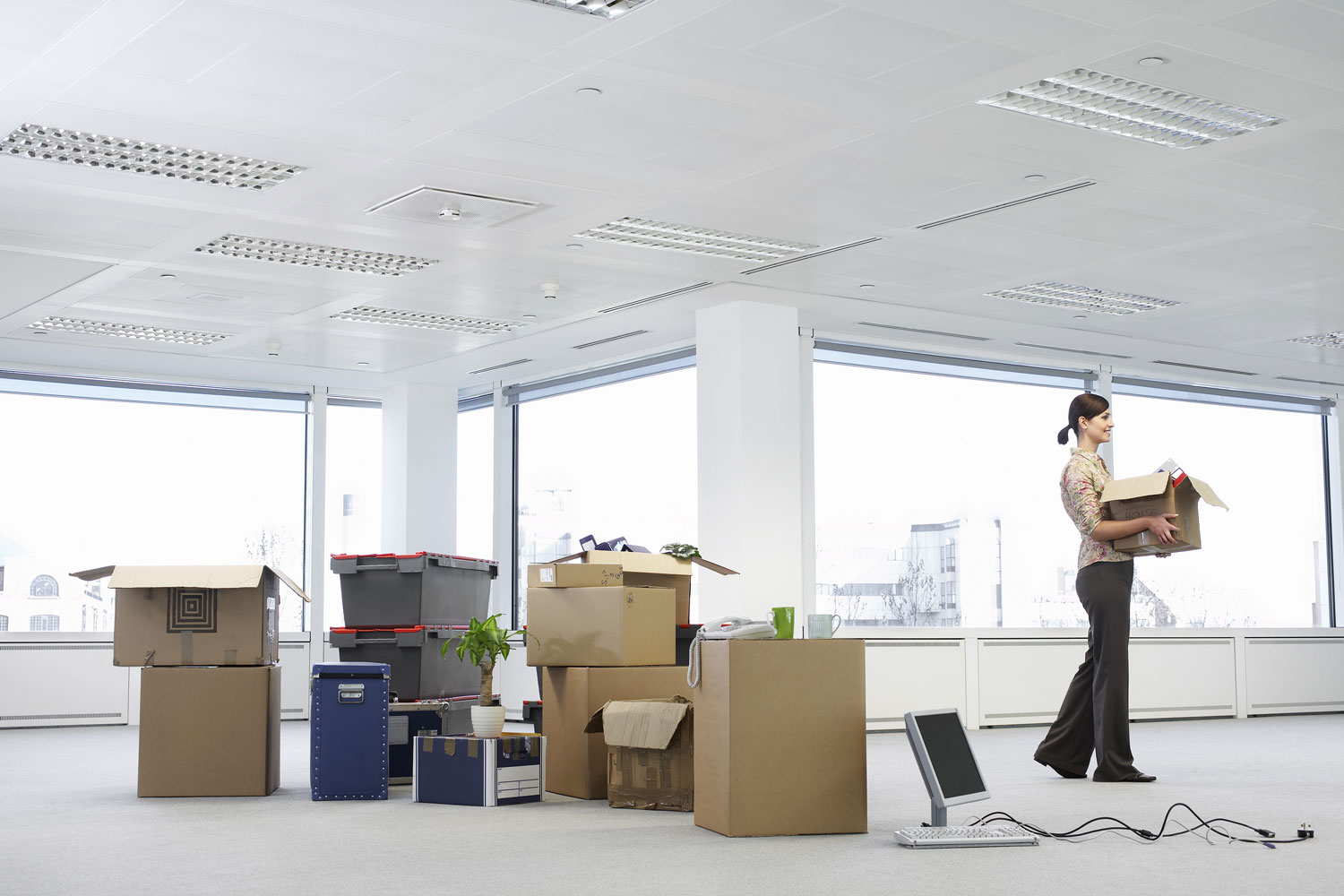 It's easy to feel stressed or overwhelmed at the prospect of moving your people and your space while minimizing customer downtime. But with proactive planning, your office move is sure to be a success, no matter how challenging it may seem.
Relocating offices includes managing many moving pieces such as timelines, securing vendors, laying out the new space, purchasing or downsizing equipment and decommissioning and setting up new technology. With so much to manage, many often overlook providing clear communication to your customers and vendors.
When creating your office moving plan, be sure to include the creation of your partner communication plan. And one of the most critical aspects of that plan is the office relocation announcement.
The Purpose of an Office Relocation Announcement
Generally, employees feel a range of emotions, from excitement about a new space with updated amenities to anxiety about what this means for the company. Similarly, customers and vendors may feel the same way, especially if they have ever relocated offices themselves.
Your partners may feel nervous that the move will disrupt the quality of service your team is providing and your company's responsiveness during this time. Vendors and customers may also begin to question the financial state of your company and its future. A well-crafted announcement will install confidence that your company is doing well and they won't experience a disruption in services.
Beyond putting their mind at ease, a formal office moving announcement will ensure you receive customer payments on time, vendor invoices are paid on time and redirect other mailings.
What to Include in a New Office Location Announcement
Regardless of the reason for your move, relocating offices is an exciting milestone for any organization. Continue to convey that enthusiasm to your partners in the introduction of your announcement.
We are delighted to announce…
We are pleased to inform you…
It's our pleasure to announce…
We're excited to announce…
Beyond inspiring your partners, the message should include the reason for the change, your new address and the dates of the physical move. If your partners and customers are likely to visit your location, include nearby landmarks, intersecting streets and parking instructions.
To calm any additional worries, inform them of what your internal team is doing, where your team will be located and how to reach them during the physical move.
When to Announce a New Office Location
Overall, the timing of your relocation announcement is specific to your move date, what details you have available and your company's size.
And while it the announcement timeline is customized, a general rule of thumb is to make the announcement two to three weeks before the relocation is complete, as this allows your partners enough time to update any billing information and necessary paperwork.
Before making the announcement, consider why you are announcing your relocation: to instill confidence, provide reassurance and generate excitement. Sending an announcement with insufficient details can result in some feeling confused and making up their own interpretations as to why you are moving. A broad relocation notification can leave the recipient asking, "Where? When? And why?"
When creating your overarching relocation timeline, take note of the date you intend to send the announcement and then work backward to understand when you will need the necessary details to make the announcement.
How to Communicate the Office has Relocated
The two most commonly used methods to announce upcoming office relocations are email and a formal letter.
Where emails may get lost in the shuffle, a personally addressed, formal letter ensures the proper contact is notified. The downside, if you are down to the wire, a formal letter may take up to eight business days and even longer if international. Also, a formal letter is generally more expensive (including postage fees) and less easy to pass to other departments within the same company.
Considering it can take some people at least seven times before a message will stick, you can reinforce the relocation notification by:
Including your initial announcement with your invoice mailing
Adding a banner or pop-up on your website
Highlighting your new address via your email signature
Sending multiple messages across all social media channels
Crafting follow-up email newsletters after the move is completed
Landing PR in local, regional or national news
Calling the various departments within one partner company
Consider hosting an event inviting your customers and partners. An open house not only provides the opportunity to strengthen relationships, but it also can serve as a mental reminder to update addresses when sending out invoices or payments.
It's important to remember that moving can be stressful for your staff and partners. Clear, proactive communication addressing the why, when and how can help reduce the anxiety that may come with office relocations.
Transitioning into your new office is seamless with The Armstrong Company. Our experienced commercial-moving team can handle everything from planning and budgeting to unpacking and organizing, so you can focus on getting back to work. Get started today by calling 800.288.7396 or requesting a free quote online.