Blog
5 Tips for a Successful IT Relocation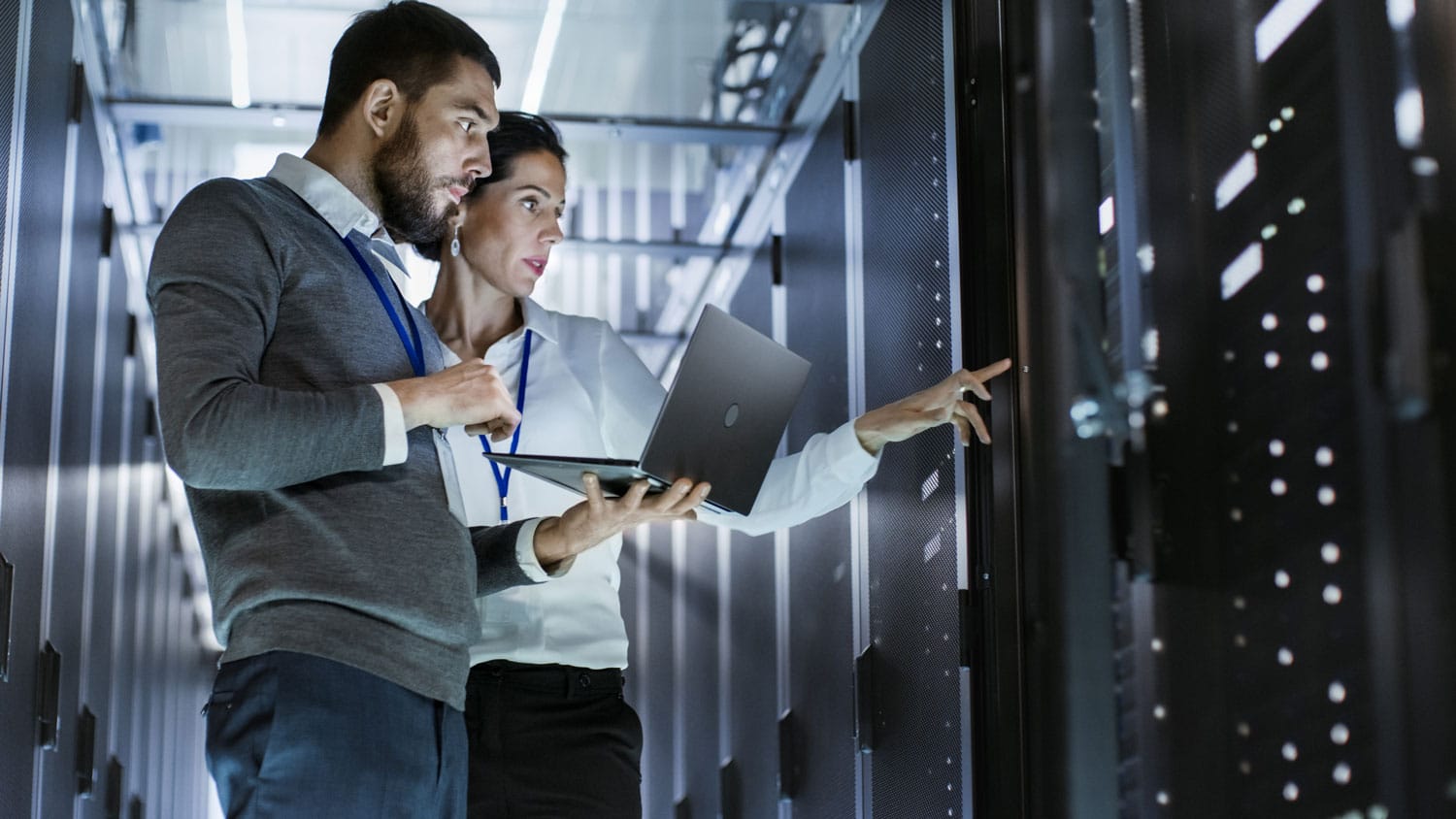 For many business leaders, the most daunting part of relocating an office isn't the packing or price tag — it's moving the technology.
Information Technology (IT) infrastructure makes up a sizeable part of a company's annual budget, with the average spend increasing every year. By 2022, companies will be investing more than five percent of their revenues on technology, according to Deloitte. Protecting those investments while relocating can cause pain for even the most well-prepared executives.
If you are moving or downsizing your office, you can avoid costly damage to your IT equipment with careful preparation. Here are five tips to drive success in your IT relocation.
1. Contact IT providers months in advance.
As soon as you settle on a moving date, call your IT vendors and carriers. Most providers recommend that you notify them at least two months before you relocate so they can prepare to transfer your services to your new location.
Double-check the procedures for installing Internet and cell service in your office so you can hit the ground running as soon as possible. Will your landlines be ready on opening day or will you need to set up call forwarding? Can you perform the installations yourself or do your providers require in-person activations? If you don't have an internal IT team to handle these processes, your relocation partner can minimize downtime for your company by providing uninstallation and reinstallation services.
2. Determine what you need to keep, sell, donate or buy.
Spend time inventorying all of your technology. You've likely outgrown the need for some of your equipment but before you toss anything, ask your relocation partner about their liquidation and tax-benefit donation services. A relocation partner like Armstrong – Raleigh can help you find buyers for equipment in good condition. In doing so, you can reduce your carbon footprint while driving cost savings for your business.
After exhausting all other options, Raleigh residents can safely dispose of their electronics at the city's waste center on New Hope Road or schedule a pick-up with Solid Waste Services.
3. Protect equipment with proper packing.
Packing technology requires specialized procedures and materials. Because of this, most companies choose to find a relocation partner that offers full-service packing. With decades of experience, hiring a relocation partner is the easiest way to ensure your equipment receives the correct treatment.
However, if you do decide to perform all packing in-house, make sure you set aside plenty of time for the process. It may take anywhere from weeks to months to gather everything you need. Begin with a piece of equipment that you won't need until after the move. Remove all batteries and cartridges, and place them in a clearly labeled bag. Then, take apart the equipment, wrapping every piece in a soft material like bubble wrap. Avoid using printed materials like newspapers in your boxes, as they can damage your screens. Make note of any equipment that has specific temperature requirements.
4. Take labeling to the extreme.
When it comes to labeling your equipment for the move, there's no such thing as being too cautious. Before you unplug any cables, take pictures of how everything is connected. If you will be handling the installations yourself, store these pictures and the equipment's user manuals in an easily accessible folder for future reference.
As you pack, use a detailed color-coding or numbering system to keep track of every piece of equipment and its parts. Wiring often looks the same, so be sure to label the cables and their ports. Compile an IT inventory sheet with your labeling system to make unpacking and reinstalling your equipment easier. If you are using a relocation provider's packing service, they will label everything for you to maximize efficiency on moving day.
5. Create a plan for business continuity.
Strategize with your relocation partner about how to ensure your business loses little to no time during this transition. If possible, schedule your move for a weekend outside of your business's peak season. When you decide on a date, alert all employees, vendors and customers about your move and how it might affect your operations that day.
Though partnering with a reputable moving company helps ensure no data is lost, it is always a good idea to, create backups of your servers and other files that you can access in case of an emergency. Remote-friendly companies may also decide to encourage employees to work from home on moving day so no time is lost.
Armstrong – Raleigh knows what a successful IT relocation requires. Leverage our extensive asset network, decades of experience and team of experts to give your technology the attention it demands during the moving process. Get started today by calling 919.425.9853 or requesting a free quote online.