Blog
The Expert's Guide to Employee Relocations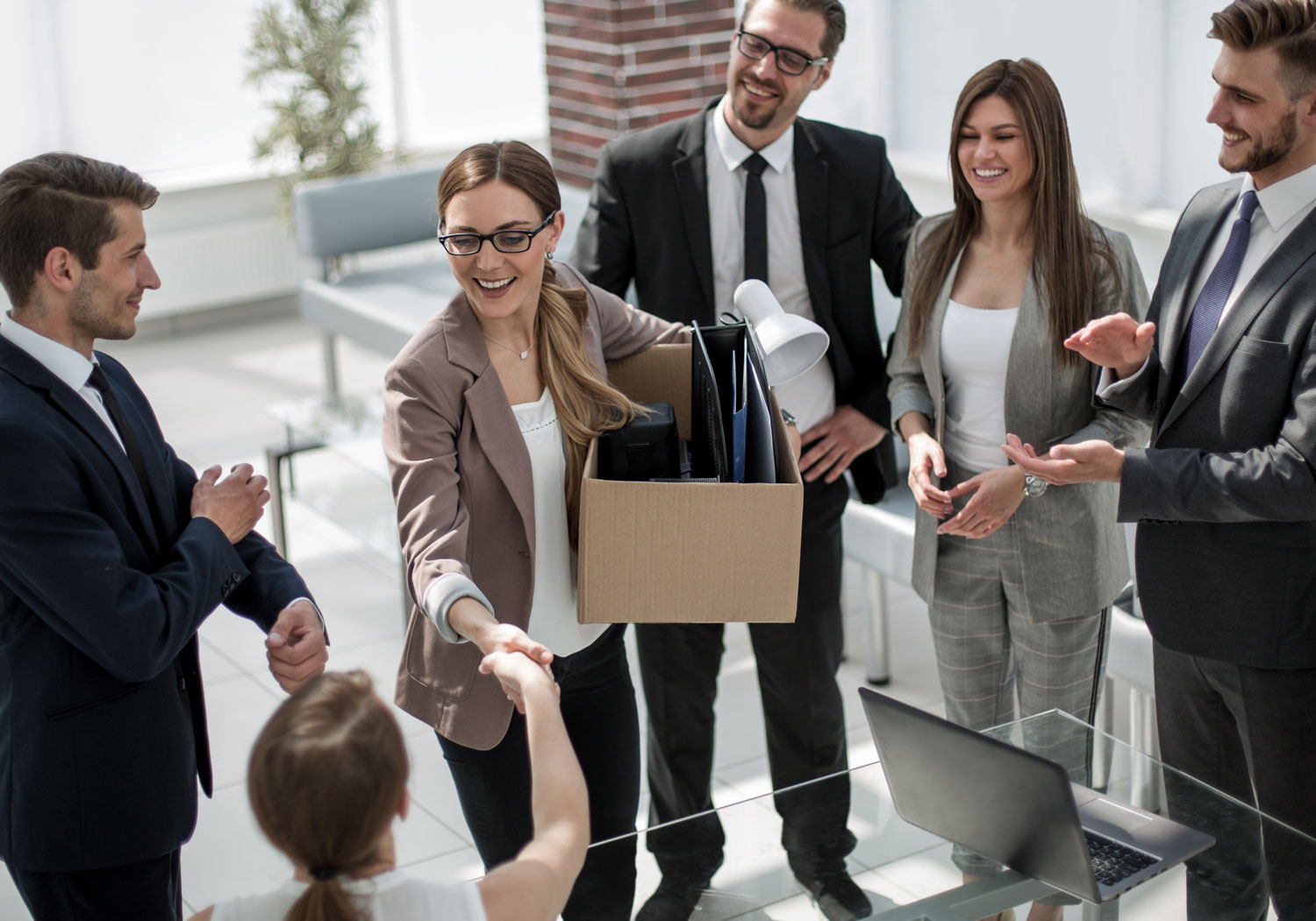 Even at the height of the pandemic, people were still moving across the country for work.
United Van Lines found that 32.5 percent of Americans who moved in 2021 did so for new jobs or transfers. Experts predict an uptick in company-paid moves as companies reopen offices for full-time work.
Here are some of the most frequently asked questions and answers about employee-relocation packages and preparation.
What's the business case for providing employee-relocation packages?
Companies are currently facing perhaps the most competitive labor market in recent history. The New York Times reported 11.5 million available jobs in March 2022— a welcome sign that the United States is recovering the jobs lost to COVID-19. However, in addition to the record-breaking labor demand, employers are also reckoning with an unprecedented number of people voluntarily leaving their jobs.
Companies began offering larger salaries and more comprehensive benefits to stay competitive. Indeed found that wage growth has reached its highest level in over two decades. Businesses needing in-person or hybrid workers will also need strong relocation incentives to convince new employees to move for work. Employee-relocation packages show candidates that you are willing to invest in their long-term success with the company.
What are the most common types of relocation packages?
Lump Sum
With a lump-sum relocation package, employees receive a sum of money for their move, either upfront or through later reimbursement. It's quick to disperse, easy on Human Resources and flexible for employees to manage. A lump-sum package may work well for employees who are regularly on the move, but others may find it overwhelming to manage their relocation budget with little support.
Direct Billing
For a direct-billing package, the employer hires a moving company to manage certain facets of the relocation logistics. Instead of providing money to the employee, the company directly pays the relocation company to manage the budget, which can streamline processes for HR and the new candidate. This package is not ideal for employees who prefer independence to facilitate their move.
Full Service
A full-service relocation package partners with a moving company to handle every step of the moving process with white-glove service, from packing and storage options to unpacking and "settling-in" services. A fully-covered relocation is the most extensive way to ensure employees have a smooth transition and HR professionals can stay focused on their day-to-day work.
What should a relocation package cover?
At a minimum, employees may use their relocation packages to cover the costs of transporting their belongings and traveling to their new location. If the employee needs to start immediately, the package may also need to cover temporary housing, lease-breaking fees, agent commissions and short-term storage.
More all-inclusive packages may enlist the support of a third-party relocation company to provide packing, decluttering, staging, organizing and closing services. The more responsibilities outsourced to a partner, the more your employee can focus on their work.
What benefits do companies offer to support the families of employees?
The most competitive relocation packages consider the families of the relocating employees. If they have children, companies can build room into the budget for the whole family to visit their future home, office, neighborhood and potential schools. Employers can also offer assistance services to help partners find new work and elderly dependents to find new care.
Are relocation expenses taxable to the employee?
No. Since the 2017 Tax Cuts and Jobs Act, the U.S. government has classified relocation benefits as taxable income. Employers should consider taxes and inflation rates when building their packages to ensure the provided sum is enough to cover employees' expenses.
How should companies choose relocation partners?
An ideal relocation partner can serve as a one-stop-shop for anything your employees might need, from the physical transportation of goods to value-add services that eliminate stress for all involved. Look for a full-service mover with a nationwide network of owned locations and vetted partners. Relocation companies with large national footprints can seamlessly move your employees to your home office from any destination.
Armstrong is a leading provider of employee-relocation services for growing companies from coast to coast. Our award-winning crews coordinate every detail, such as move management, lump-sum program assistance, small shipment options and more. Get started today by calling 800.288.7396 or requesting a free quote online.