Blog
Add These Items to Your Long-Distance Moving Checklist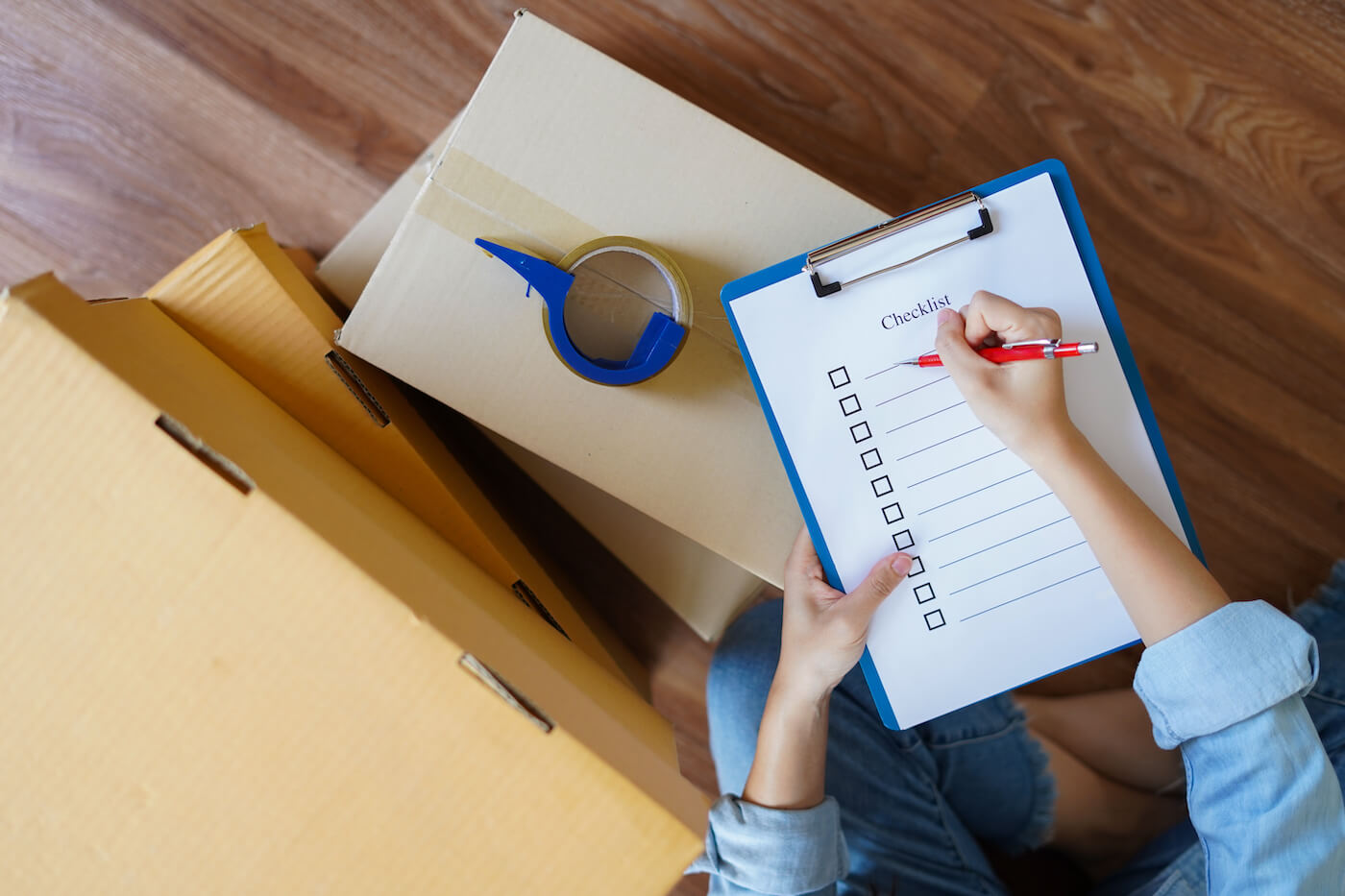 Long-distance moving is notorious for being one of life's most stressful events.
Whether moving to a different city, county or state, the seemingly never-ending to-do list accompanying an interstate move can quickly disrupt your time, thoughts and energy.
This life transition should be exciting, not stressful. With the proper checklist and moving company, you can rest easy knowing you've thought of everything. Kick-start the planning process for your long-distance move by tackling these time-saving to-do items.
Two Months Before Moving Day:
Hire a full-service moving company.
Hiring a full-service moving company can relieve significant stress for people moving long distances. Full-service movers can provide everything from packing, storage and moving to unpacking, reinstallation and "settling-in" services. While they handle the details of your move, you can focus on other parts of your transition.
Coordinate with your new employer.
If you are moving for work, you may receive a relocation package from your employer that covers some or all of your moving costs. Coordinate with your new employer to determine what kind of benefits you will receive and clarify any stipulations of the package.
Create a travel plan for your household.
Determine whether you will be driving or flying to your new home. If you are flying, buy flights for you and your family at least two months before moving day and enlist your moving company's help to ship your car to your new residence. For those with a little more flexibility, plan a road trip with your personal and essential items.
Build a detailed moving budget.
Start creating a moving budget that includes professional moving costs, base moving fees, value-add services and travel costs. Consider adding room in the budget to visit your future home and neighborhood. Once you have a detailed estimate, you can negotiate further with your employer or build a monthly savings plan.
One Month Before Moving Day:
Secure temporary housing.
Find temporary housing to bridge the gap between when you move and when your new home will be ready. Look into short-term rentals, sublets and vacation rentals, and request that your movers transport your items to your temporary housing and short-term storage until your home is ready.
Declutter and stage your home.
Before you begin packing, clean and declutter as much as possible. Stage your home with the help of your full-service moving company to sell it faster. Armstrong Relocation offers decluttering and staging services to ensure the process goes smoothly.
Sell, donate or store unused items.
Give away those clothes you haven't worn in a year and the books you won't read again to your local donation center. Sell the gently-used furniture and appliances you don't plan on taking with you. Ask your movers to store other items you're not ready to part with but don't have space for in your new home.
Change your address with essential services.
Cancel the utilities at your current home, then begin notifying all essential services about your upcoming address change, such as your banks, post office, insurance providers, department of motor vehicles, credit cards, voting registration and more.
The Week of Moving Day:
Pack all your belongings.
Accelerate the packing process by letting your movers take care of it. As industry professionals, they know the best and most efficient ways to protect your items, maximize space and label each box. Before the movers come, pack a bag of things you will need as you travel and spend the first night in your new home.
Uninstall electronics and appliances.
Either you or your movers should begin disassembling pieces of furniture and uninstalling non-essential appliances before moving day. Double-check that your fridge, freezer and other bulky appliances are empty, and allow them time to defrost before moving.
Prepare high-value inventory items.
The moving industry considers high-value inventory as items valued at more than $100 per pound. Protect these items during your move by listing qualifying items on your high-value inventory form and coordinating with your mover to receive special packing for those items.
Coordinate with the moving company.
Keep tabs on the weather during the week of your move. If you are moving during winter, you may face inclement conditions that could interfere with your moving timeline. Communicate with your moving coordinator about contingency plans if there is a risk of delays.
With Armstrong's family of companies and partners across the country, your move will be handled with the same quality of service no matter where you're going. Learn more by calling 919.899.7677 or requesting a free quote online.