Blog
Why Employers Should Rethink Their Corporate Relocation Policies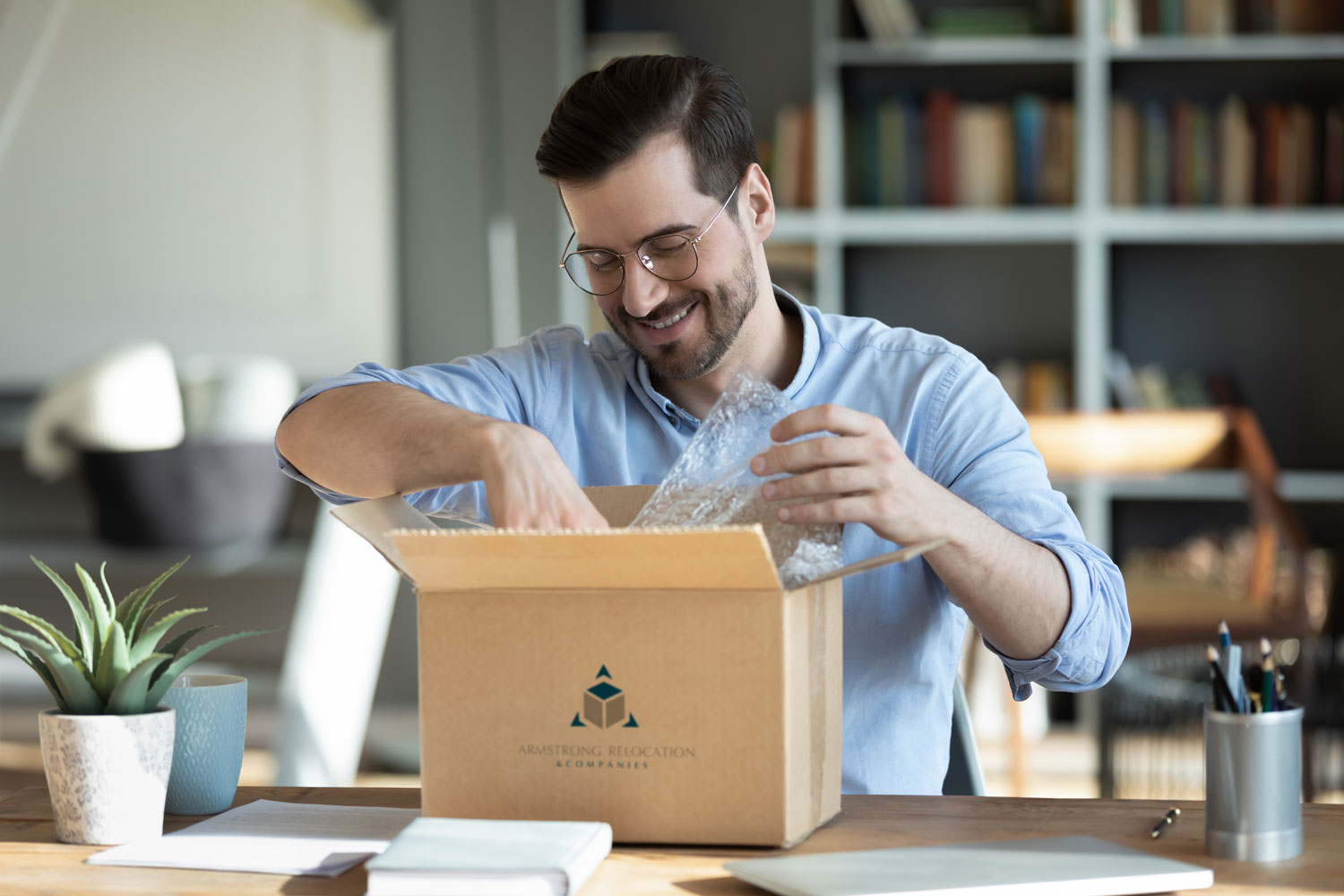 Employees and employers across the country are currently in a standoff.
As COVID-19 case counts continue to drop, more companies are bringing employees back to the office full time. However, research is emerging that an increasing number of Americans have hesitations about returning to pre-pandemic working arrangements.
With today's tough hiring market, robust relocation packages are indispensable to the long-term satisfaction of your employees. By restructuring their moving benefits, Human Resources managers can entice job-seekers to move to in-person office locations and ensure a seamless transition from remote to office work.
Here are four of the latest trends impacting corporate relocations:
1. Millions of employees are switching jobs every month.
Data from the Bureau of Labor Statistics showed that a record-breaking 4.5 million Americans voluntarily left their jobs last November in what experts are calling "The Great Resignation." As a result, hiring managers face stiff competition when recruiting talent. According to a recent ZipRecruiter report, there were 58 unemployed workers for every 100 unfilled positions.
Employees are experiencing severe stress over the possibility of moving.
While workers may be open to relocating, stress often holds them back. Zillow found that nearly 50 percent of people who recently moved said they experienced anxiety during the process. In the same study, 76 percent cited emotional factors as having almost prevented them from making their moves, such as financial fears, stress about the relocation process and concerns about their children.
2. Fewer Americans are relocating for new jobs or transfers.
In the annual United Van Lines study, only 32.5 percent of people who relocated did so for a new job or transfer — down 25 percentage points from 2015. Instead, more people are moving for proximity to family or lifestyle changes, indicating a significant shift in priorities in the last five years.
It's taking up to a year for relocated workers to adjust.
The pandemic has posed unique challenges to workers' abilities to find community and services in their new homes. Half of the recently-relocated employees surveyed by FOCUS said it took them 6-12 months to feel settled in their new destination.
3. How Employers Are Responding
With the increased hesitancy about relocating for on-site work, it should come as no surprise that recruiting managers are struggling to hire employees for office-only arrangements. Robust corporate relocation packages for new hires are no longer optional — they're essential.
Companies that provide comprehensive moving support for employees have an immediate edge over their competitors in the current hiring market, so HR professionals are springing into action. More than a third have updated their relocation policies to offer more personalized benefits and better accommodate employees' well-being, according to relocation management companies.
Some companies have reacted by increasing their lump sum allowances. A higher budget ensures recruits can receive end-to-end moving services, from packing and transportation to unpacking and installation. Others are partnering directly with full-service relocation partners to provide new hires with a dedicated move management coordinator who handles every step of the process for them.
Not only are these partnerships giving employees more stress-free moving experiences, but they are also helping hiring professionals overcome challenges such as relocation reluctance, requests for exceptions and poor budget management.
As the corporate world adjusts to ever-changing office trends, relocation packages are more important than ever in order to attract and retain talent.
About Armstrong Relocation
Armstrong has decades of experience handling employee moves and knows what it takes to keep morale high at every stage. Companies turn to Armstrong to handle every last detail, from move management and managed lump sum program assistance to real estate marketing and home sale support. Armstrong's expert consultants, family of companies and vast driver fleet ensure employees can focus on transitioning seamlessly into their new roles.
Reassessing your employee relocation packages? Armstrong is here to help. Get started today by calling 800.288.7396.