Blog
How to Keep Employees Happy During an Office Move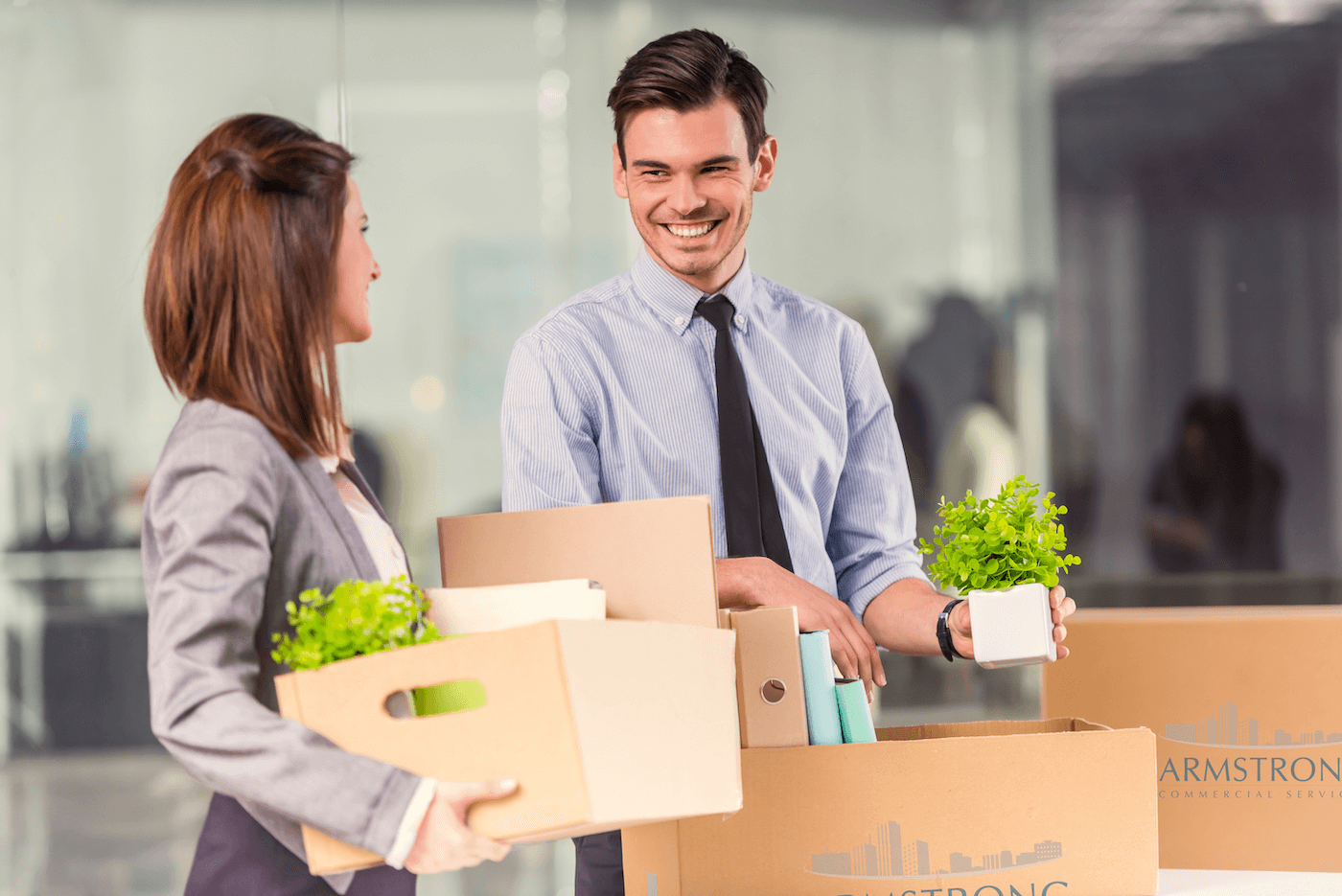 Moving offices doesn't have to be stressful for you or your employees. If done correctly, the transition can be a powerful tool to boost employee morale.
A Clutch survey found that 68% of employees said their office relocation positively impacted them, with some of the cited benefits including more space, more visual appeal and better locations.
If you're preparing for an office move, your communication strategy and moving timeline will be critical to ensuring a smooth transition for your staff. Keep employee morale and productivity high during your office move with these eight tips.
1. Provide plenty of advance notice.
Whether you're moving across town or across the country, announce the move to employees at least three months in advance so they can begin planning accordingly. Share your excitement with your team by emphasizing the purpose behind the relocation and its many positive benefits. Communicate how the move will impact employees and what they can expect as moving day approaches.
2. Involve people in the planning process.
Allow employees to take ownership of the office move by setting aside time for people to voice concerns and ask questions about the new space. Conduct surveys or interviews with employees early in the planning process to garner feedback about your current office set-up and how you can improve the new office.
3. Allocate relocation packages as needed.
Consider providing relocation packages to employees who must follow the new office to a new city or state. These relocation benefits can ease the emotional and financial burden of moving to a new place for work. Third-party relocation packages are often the best, as they allow employees and human resources coordinators to focus on their work while the movers do the rest.
4. Eliminate stress by hiring a full-service mover.
Instead of only using movers for labor, hire a full-service moving company that can help you with everything from creating a detailed budget to decommissioning your old office. You gain access to a dedicated move coordinator who anticipates your and your employees' needs and ensures your business continues to run smoothly.
5. Create an installation plan for your technology.
Uninstalling and reinstalling technology can be one of the most complicated parts of an office move. If the process takes too long, it can lead to lost productivity for your employees and lost dollars for your business. A full-service moving company can handle this process from start to finish, assisting or taking the place of your information technology team to get you up and running again as quickly as possible.
6. Move gradually to minimize disruptions.
Work with your movers to create a plan that minimizes disruptions to your employees and your business. Try moving one department at a time into the new space so your business never completely stops. If your company is remote-friendly, consider allowing employees to work from home the week of the move to prevent distractions.
7. Give employees more space in the new office.
In the Clutch survey, 67% of employees said they benefitted from their office moves by gaining access to a more comfortable space, and 61% said they benefitted by having more space to complete tasks. Give employees something to look forward to by making the new office roomy and comfortable, with ample accommodations for different working arrangements.
8. Take time to celebrate the office opening.
Celebrate the grand opening of your new office with a party for your team. If the office is a customer-facing location, invite customers or clients to launch your new era. Make this celebration a time to honor your team, your growth and your new beginning.
Let Armstrong take care of the office relocation details, so your team can focus on getting back to business. Get started today by calling 972.242.0511 or requesting a free quote online.