Blog
Business in Atlanta: Who, Why & What to Consider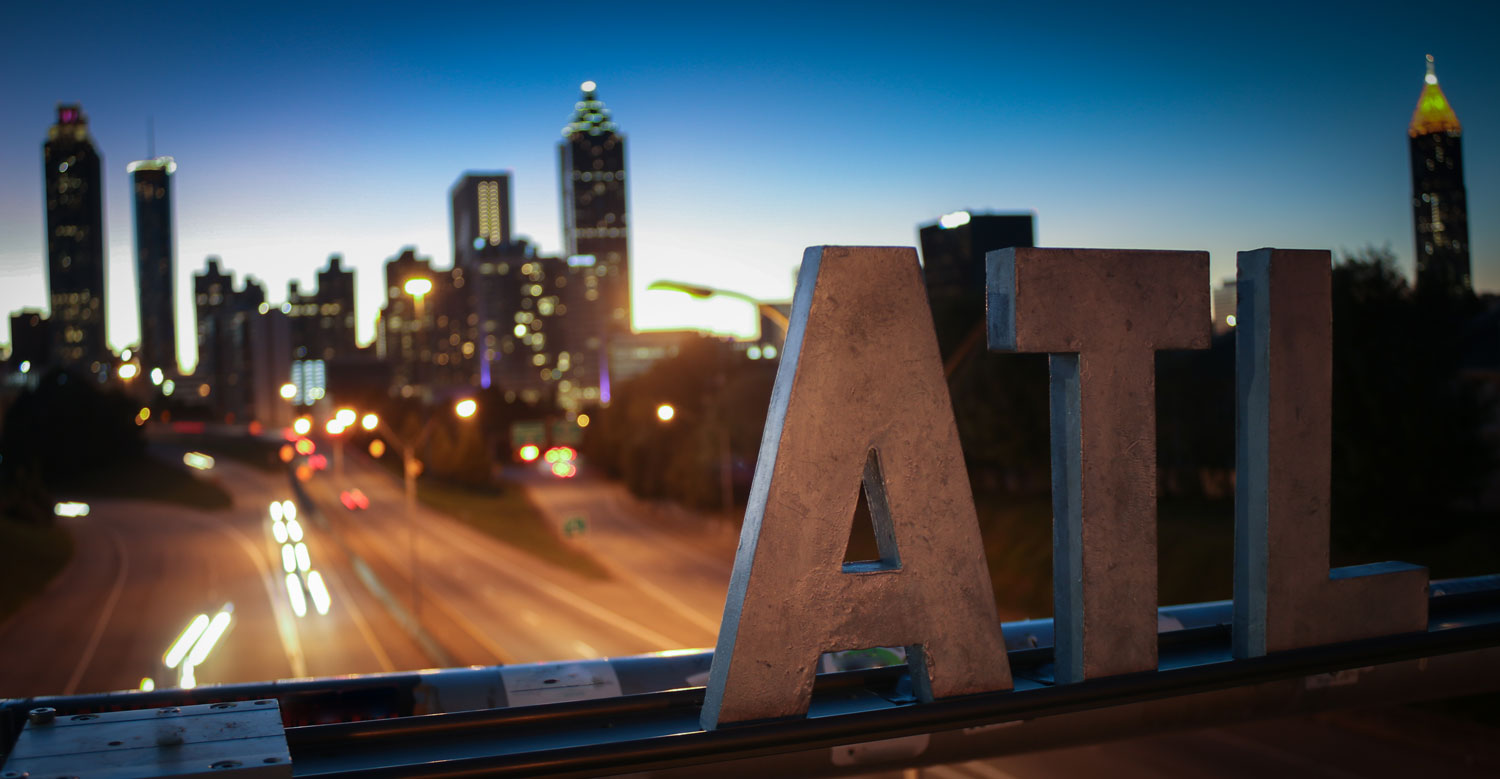 As some may call the city the "Business Center of the Southeast," others know it as Atlanta. According to Invest Atlanta, ATL is the "#1 metro area for lowest cost of doing business" and forecasts being home to over 1.9 million jobs by 2040.
From international business to Fortune 500s to thousands of startups, Atlanta's affordability, mild climates, consistently flowing talent pool and continuously emerging developments are just some of the reasons companies are relocating to Atlanta.
Companies Prospering in Atlanta
The metro-Atlanta area houses 17 of the top Fortune 500 companies, including The Home Depot (#17), United Parcel Service (#34) and The Coco-Cola Company (#73) and many more.
According to KNOWAtlanta, a Home Depot representative stated, "Atlanta is one of the country's top cities in which to do business. It has great entrepreneurial opportunities, great career options and plenty of access to excellent education. Plus, it's constantly growing."
In a previous article, companies growing their presence in "the Silicon Valley of the South" included Mailchimp, Carvana, Google, Visa, McKinsey and Microsoft. Many companies are doing more than adding jobs; they are upgrading or moving headquarters. For example, the homegrown-Atlanta startup, MailChimp, which in 2020 announced its move to a new headquarter spanning 355,000-square-foot, will begin its relocation in late summer of 2023.
Regardless of being a headquarter or satellite office, Atlanta-based companies continue to prosper, which is evident as the U.S. Bureau of Economic Analysis reports $411 billion in 2018 to $473 billion in 2022.
With continued projected growth, companies such as Anduril, Boehringer Ingelhei, Boston Scientific and many others are also relocating to Atlanta. As KNOWAtlanta summarizes, each company brings thousands of new jobs and economic investment in new construction, which continues to fuel the local economy.
New Commercial Development Projects
With so many companies upgrading their space or moving their business to Atlanta, new developments are in full swing.
The Historic Fourth Ward project, adjacent to the Atlanta BeltLine, was announced in 2020, and its first phase includes a 480,000-square-foot office building, several retail opportunities and a restaurant space. After completing all the stages, the finished project will add over 1.2 million square feet of additional density.
With a projected $6.5 billion investment in over 65 acres, downtown Atlanta expects construction of at least 1,800 residential units and 1.5 million square feet of new commercial space led by four major initiatives: Centennial Yards, South Downtown, Underground Atlanta and Five Points.
While these listed are just a few of the recent developments, plenty of space is available if you are looking to relocate your business to Atlanta.
Factors to Consider
Before relocating your company to Atlanta, the top three factors to consider are
Finance
Labor
Location
Logistics
Finance
Beyond determining your budget of what you can afford, remember that many cities offer business programs and incentives. Site Selection Magazine ranks Georgia as the #2 State for Business after eight years of consecutively ranking #1.
Boasting a 5.75 percent corporate tax rate is just one of many benefits Georgia offers. Companies can benefit from Job Tax Credits for those creating new jobs, and Atlanta specifically provides economic incentives for persevering properties in historic areas. Beyond those, Atlanta offers several loans, grants and other tax benefits that are listed on the city website.
Recruiting
As the hiring market continues to be a "job searcher's market," Atlanta companies benefit from the consistently flowing talent pool created by being the home to over 54 two-and four-year colleges and universities. In addition, KNOWAtlanta also states over one million employees have been trained through Georgia Quick Start, the country's top workforce training program.
Location
Beyond understanding your budget limitations, consider your surroundings. If you are a high-end retailer, surround yourself with other high-end shops or restaurants and consider locations in Phipps Plaza. For those who receive large industrial supplies and equipment regularly, select areas such as the Northeast district with plenty of loading space and easy access to interstates and highways.
When considering the future location of your business, consider your employee's experience as well: safety, parking, accessibility to daycares and commutes. For companies frequently visited by guests or often travel to other locations, consider the commute to your partners, customers and vendors.
Logistics
Before you finalize your decision to relocate your company, make sure there are reputable, experienced moving companies who can handle all aspects of your move. A great partner should be able to handle all of the logistics from start to finish, including decommissioning your previous space and seamlessly moving you across the country (or stateliness) to warehousing any new items before your new location is available to fully unpacking and setting up your new space.
If you are moving down the street, across the state or across the company, let The Armstrong Company take care of your commercial relocation needs. Request a free quote.