Blog
The Fastest-Growing Companies Making Moves in Atlanta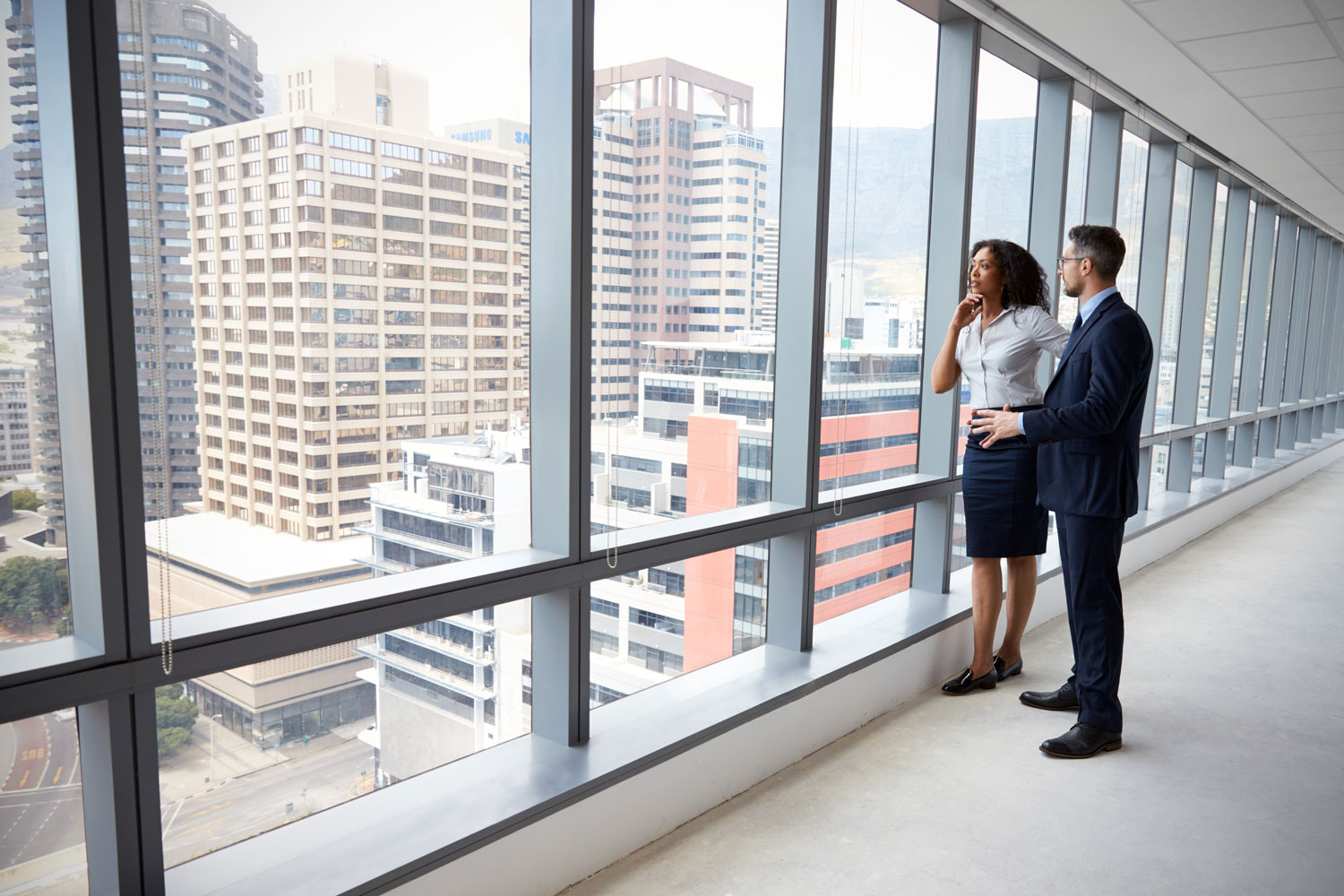 The secret is out: Atlanta is the hottest tech hub in the Southeast.
Nicknamed "the Silicon Valley of the South," this not-so-hidden gem is racking up recognition for its diverse talent, successful incubators and friendly business landscape. As Atlanta explodes in popularity, more national companies are betting on the metro by quickly growing their local presence.
Some businesses have used Atlanta office relocations as strategic ploys to stay competitive in a tight labor market.
A Jones Lang LaSalle report found that employees think the early-morning commute is worth the effort when their office is engaging, exciting and technology-enabled. As a result, offices built since 2015 are the only buildings that have seen positive net absorption over the past eight quarters.
Moving to vibrant, up-and-coming office districts in Atlanta has allowed companies to attract a new pool of talent from the area's top-ranking Historically Black Colleges and Universities.
This trend is only the beginning of Atlanta's booming tech districts and blossoming office inventories. Here are six companies growing their presence in the Atlanta metro.
Mailchimp
Mailchimp began as a homegrown Atlanta startup in 2001 but has since become one of the top marketing platforms in the country. In September 2021, Mailchimp sold to Intuit for $12 billion in stock and cash, making it one of the largest-ever deals involving a local startup.
Soon, Mailchimp will leave its office in Ponce City Market for a new headquarters in the Fourth Ward Project, a $1-billion undertaking expected to take up 12 acres along the Beltline's Eastside Trail. Mailchimp's new office within the monumental mixed-use project will be 300,000 square feet, an increase of nearly 100,000 square feet from its current space.
Mailchimp plans to begin operating out of its new headquarters by the end of 2022, according to Atlanta Magazine.
Carvana
Online auto retailer Carvana launched in Atlanta in 2013 at the High Museum of Art. After selling its first car in Georgia, Carvana quickly expanded operations within the state to several logistics hubs, an inspection center and a 12-story Car Vending Machine.
Carvana has sold more than one million vehicles to date, but Atlanta has continued to be its largest market, according to CEO Ernie Garcia. Its local growth prompted Carvana to expand its physical presence in the Atlanta metro even further.
In February 2022, Carvana opened a new campus in the State Farm office complex in Dunwoody. Carvana already employs more than 1,500 Georgians but will bring an additional 3,500 jobs to the state as it scales its new campus.
Google
Tech titan Google has played a significant role in Atlanta's tech scene for two decades. For years, it housed its Atlanta workers in an understated office in Midtown before opening an additional $1.2-billion data center in Douglas County.
Recently, Google added to its Atlanta presence by opening a second office in Midtown. Its new office spans 500,000 square feet and encompasses 19 stories of a 31-story tower on West Peachtree.
Google now employs more than 1,000 full-time employees between its three local offices. In conjunction with the expansion, Google also announced a $1 million contribution to the Urban League of Atlanta and ongoing partnerships with local HBCUs like Clark Atlanta University and Spelman College as part of its commitment to the Atlanta area.
Visa
Visa announced in September 2021 that it planned to grow its presence in Atlanta significantly. By 2024, the digital payment company will bring more than 1,000 jobs to Atlanta and invest $31.5 million in a new office building in Midtown.
Visa told the Atlanta Business-Chronicle that its new 123,000-square-foot Midtown office would be its "most state-of-the-art office to date." Two days after its expansion announcement, it began leasing a staging office at Promenade Tower while developers worked on its new office.
Several of Visa's global company leaders will relocate to Atlanta to support the local expansion. Visa already had around 300 employees working out of its staging office as of August 2022.
McKinsey
Global consulting firm McKinsey has maintained a strong presence in Atlanta for 44 years. Soon, it will build on its storied history with the city by creating a new Technology and Innovation Hub.
McKinsey said Atlanta is its fastest-growing location in the United States, with a local workforce of 800 people and a recently re-launched Digital Capability Center in the area. By 2025, McKinsey will bring more than 700 new tech jobs to Atlanta.
The firm cited its commitment to diversity as a leading factor in its decision to grow its Atlanta workforce. With its large pool of diverse tech talent, Atlanta beat out cities across the globe for McKinsey's expansion.
Microsoft
Though headquartered on the West Coast, Microsoft has been in Atlanta since 2007, serving as one of its primary connections to its East Coast customers. During the summer of 2021, Microsoft opened a new office in Atlanta Yards, adding to existing locations in Alpharetta, Buckhead and Midtown.
Microsoft has already begun additional plans to build a future campus on a 90-acre parcel of land in Grove Park and create a data-center region in Douglas and Fulton Counties. Microsoft already employs 2,500 employees across the area, and the new campus should bring in thousands more tech jobs, putting Atlanta on track to become one of Microsoft's largest tech hubs in the U.S.
These six expansions barely scratch the surface of the potential Atlanta's metro holds. As companies make return-to-office plans, this business community will continue to grow in strength.
Time is money. Armstrong offers a range of commercial moving services that allow you to get back to business as soon as possible. Begin your stress-free transition by calling Armstrong at 770.368.0368 or requesting a free quote online.