Blog
5 Reasons Dallas Is a Magnet for Corporate Relocations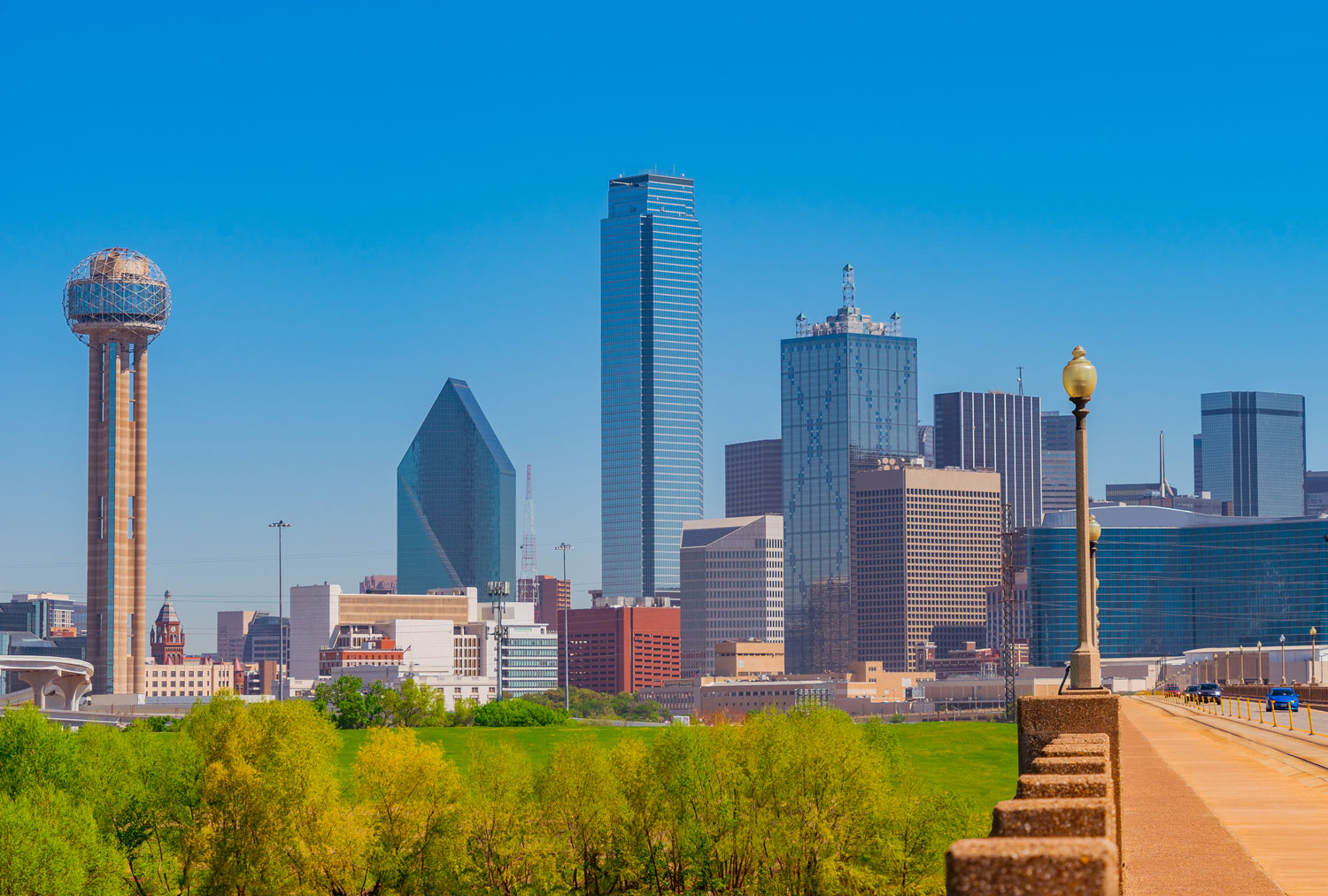 To say business is booming in Dallas would be an understatement.
In recent years, Dallas has become a hub of talent and innovation, pulling international headquarters away from locations like Los Angeles, Chicago, Philadelphia and New York.
Today, the Dallas-Fort Worth metro is home to 24 Fortune 500 headquarters, according to the Dallas Regional Chamber. It's also the only region in the United States to host three Fortune 10 companies: AT&T, McKesson and Mobil.
Before the pandemic hit, Dallas had already attracted some of the country's top businesses, such as Kimberly-Clark, Deloitte, Charles Schwab, Liberty Mutual, Toyota, CBRE and more. In 2019, the Dallas Business Journal reported that more than 30 companies were considering relocating to Dallas or expanding their local operations.
Then families began moving to the DFW area in droves, and their employers followed suit. In the past year, multinational engineering firm AECOM, global fiber company Alkegen, construction equipment giant Caterpillar and specialty metals producer ATI all released plans to move their corporate headquarters to the Dallas region. And that's not mentioning the local expansions, such as investment bank Goldman Sachs' decision to build a new campus downtown for 5,000 employees.
It's no secret why Dallas has become such a magnet for company moves. Here are five reasons why the DFW area is good for business.
Large talent pool
U.S. Census Bureau data shows that DFW had the largest population gain of any metro in the country from July 2020 to July 2021. The local population grew by 97,290, topping Phoenix, Houston, Atlanta, Raleigh and other hot cities.
For employers, that growth translates to nearly 4.2 million DFW residents in the labor force — 145,000 more than pre-pandemic numbers, according to the Dallas Morning News. As companies fight ongoing labor shortages, Dallas' abundance of local talent might be increasingly appealing.
And because the DFW region is highly diversified, employers can tap into a local talent pool for nearly any industry, from technology and finance to manufacturing and defense.
No corporate income tax
Texas is one of only a few states without corporate income taxes, allowing companies to potentially save millions by moving their headquarters to Dallas from states with high rates. The Lone Star State also has no personal income tax and several business incentives, such as the Texas Enterprise Fund.
Texas is known for having a "business-friendly climate," or a regulatory environment favorable to companies for licensing, zoning and hiring. SmartAsset named DFW the best county for small business owners in the country.
Leading international airport
The DFW International Airport was the second-busiest airport in the world in 2021, according to a Federal Aviation Administration report. The airport is home to the largest American Airlines hub, making it easy to fly directly from Dallas to anywhere in the country.
For companies like ATI, the convenience of traveling from Dallas to other production hubs across the country might be a deciding factor when determining a new headquarters location.
The DFW airport will soon become even more of a selling point for companies as it launches an ambitious plan to reduce its greenhouse emissions by building a zero-carbon power plant. The airport will receive $35 million from the government to help cover the costs.
Trading post of Texas
Dallas's central location and well-established inland port allow companies to stay competitive in the age of e-commerce. The port has access to three different interstate highways that put companies in direct contact with locations from coast to coast.
By maintaining an active presence in Dallas, companies can capitalize on the rise of online orders and meet expectations for next-day deliveries.
Affordable real estate
Compared to cities like Los Angeles, Chicago and New York, Dallas is more affordable for renters, homeowners and business owners.
The Dallas Business Journal reported that Dallas was ranked the third most affordable U.S. city for single homebuyers in 2021, with a one-bedroom home costing $169,744 on average. Similarly, three different cities in the DFW made the RentCafe list of the top cities for renters in 2022, based on the economic strength, quality housing options, low cost of living and other factors.
Dallas is quickly becoming an epicenter for corporate headquarters, and its growth shows no signs of slowing. As companies finally return to the office, Dallas will continue to make headlines as a leading contender for some of the country's most sought-after commercial relocations.
Moving your commercial facility or office is easy with Armstrong – Dallas. While you focus on your business growth, our award-winning crews will take care of every last detail. Get started today by calling 972.242.0511 or requesting a free quote online.