Blog
Will the North Carolina Housing Market Crash in 2023?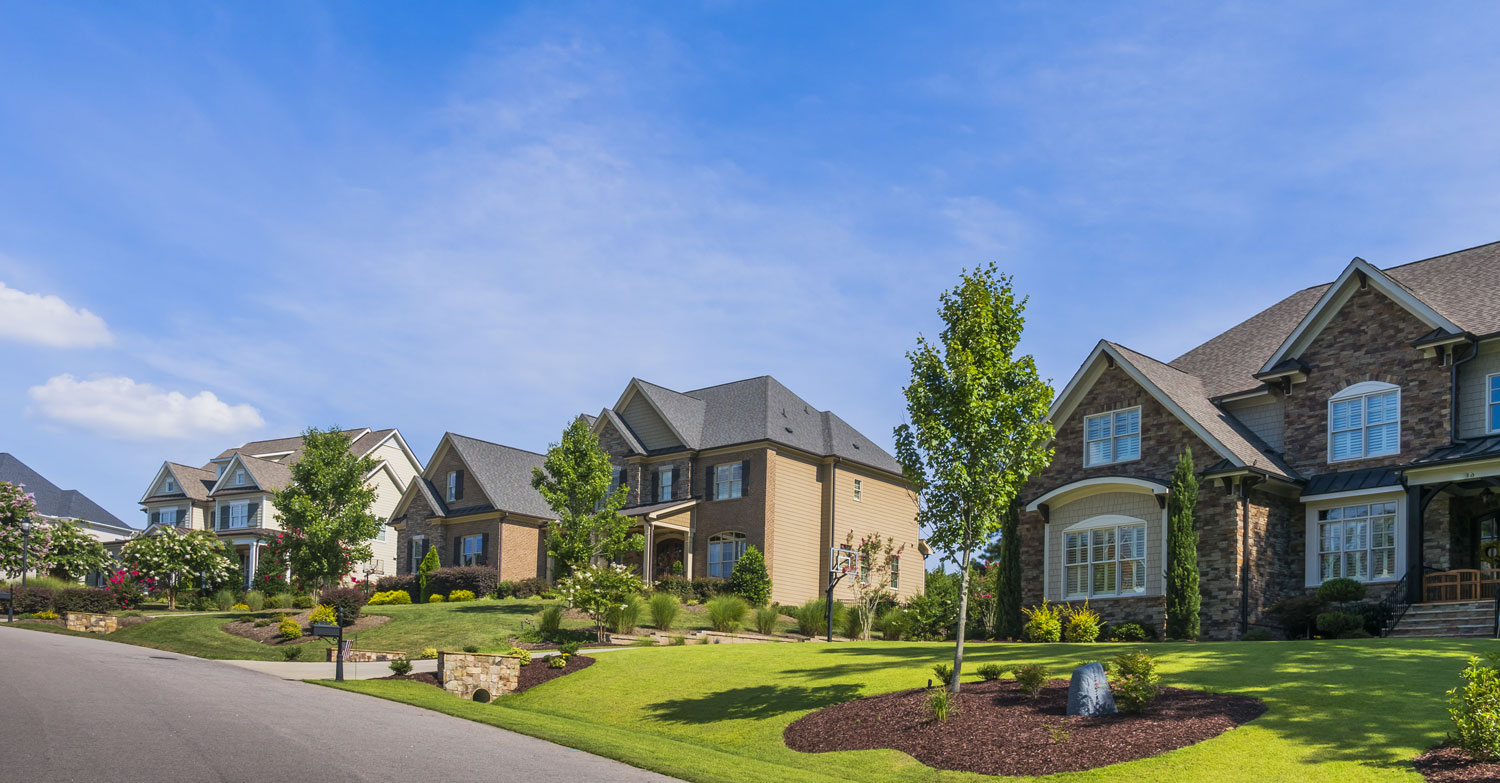 With mild weather, low unemployment and affordable living, it's no wonder over 10 million Americans call North Carolina their home. According to the U.S. Census Bureau, North Carolina was listed in the top 10 for population gains from net domestic migration from July 2021 to July 2022, increasing its population by about 100 thousand.
Naturally, as an area's population grows, so does the demand for housing. And as demand grows, inventory decreases, which leads to increased prices. Which is exactly what occurred in North Carolina. From October 2021 to October 2022, the average sales price of a home experienced a 17% year-over-year increase reaching $460,676, as the Triangle Business Journal reported.
With rumors of the housing market slowing down, people are searching for the answers to the following questions:
Will the housing market in North Carolina crash?
What does this mean for North Carolina homeowners looking to sell?
What does this mean for anyone looking to purchase a house in North Carolina?
Will the housing market in North Carolina crash?
Houzeo suggests "the housing market will slow down, but not crash soon."
Houzeo based its response after reviewing several leading indicators, including the number of houses on the market, the number of newly constructed homes, buyer demographics, lending standards and foreclosures.
With an increasing population, the demand for buying homes continues to grow. Because North Carolina has yet to gain traction on new residential construction and is experiencing a drop in foreclosures due to higher lending standards and homeowners having more equity in their homes, there is no sign more houses are becoming available. And when houses become available, they do not stay on the market very long.
So, while these trends won't lead to a crash soon, why will it slow?
Redfin shows the theoretical time it takes for every home currently on the market or "months of supply" is three months as of January 2023, whereas 2022 averaged roughly 1.5 months. While this is still a seller's market, the increase would suggest the shift toward a buyer's market is already occurring.
When the housing market is competitive, buyers may engage in bidding wars to ensure buyers get the house they want, which can lead to sales above the list price. Though, Redfin reports what occurred at the end of 2022 is quite the opposite. In December 2022, 22% of houses sold above list price, which is 24 points lower than December 2021, at 47% and has been steadily declining since August 2022.
The decline at the end of 2022 shows home sellers are still listing their houses at prices similar to previous selling prices, and at the same time, there may be a lack of appetite for those prices, which is most likely from the increasing mortgage rates.
Looking to Sell
According to Fannie Mae's National Housing Survey, 59% of homeowners believe it's a good time to sell a house.
Currently, median sale prices are only slightly declining and still above 2021, the demand is still high and the median number of days on the market has stayed flat to 2021. It seems like there is little risk. Before you put your house on the market, consider the average home sales price, median days on the market, months of supply and mortgage rates.
As history shows, when mortgage rates increase, home sales decrease. A lack of home sales leads to an increase in inventory. Increased inventory shifts the market from a "seller's market" to a "buyer's market," which generally means houses sell for less.
The good news, currently, the months of supply is three months, meaning demand still exists. The bad news is that mortgage rates are continuing to increase. And as those rates rise, homes listed at previously high selling prices may become unaffordable.
If you find yourself in a position where you aren't showing your house often or haven't had any offers, chances are your asking price is too high. Consider lowering the price within two weeks of your initial listing to increase your likelihood of selling your house.
Looking to Buy
While the Zillow Home Price Expectations Survey reports that the housing market will shift "firmly in favor of home buyers" in 2023, North Carolina isn't there.
If you are looking to buy, consider the same factors as those looking to sell, average home sales price, median days on the market, months of supply and mortgage rates.
In North Carolina, Redfin reports that the months with the highest median days on the market have historically been January, February, March, November and December. And while it hasn't had much effect on the final sale price, there is a lower percentage of houses sold above the listing price.
Depending on your financial situation, you may want to wait to see if mortgage rates will drop in 2023. According to CNBC, a slowing economy could lead to lower mortgage rates dropping as low as 5.25% by the end of this year.
With The Armstrong Company's partners across the country, your move will be handled with the same quality of service no matter where you're going. Schedule a virtual survey or request a free quote to get started.