General
Why Commercial Companies Choose Armstrong as Their Relocation Partner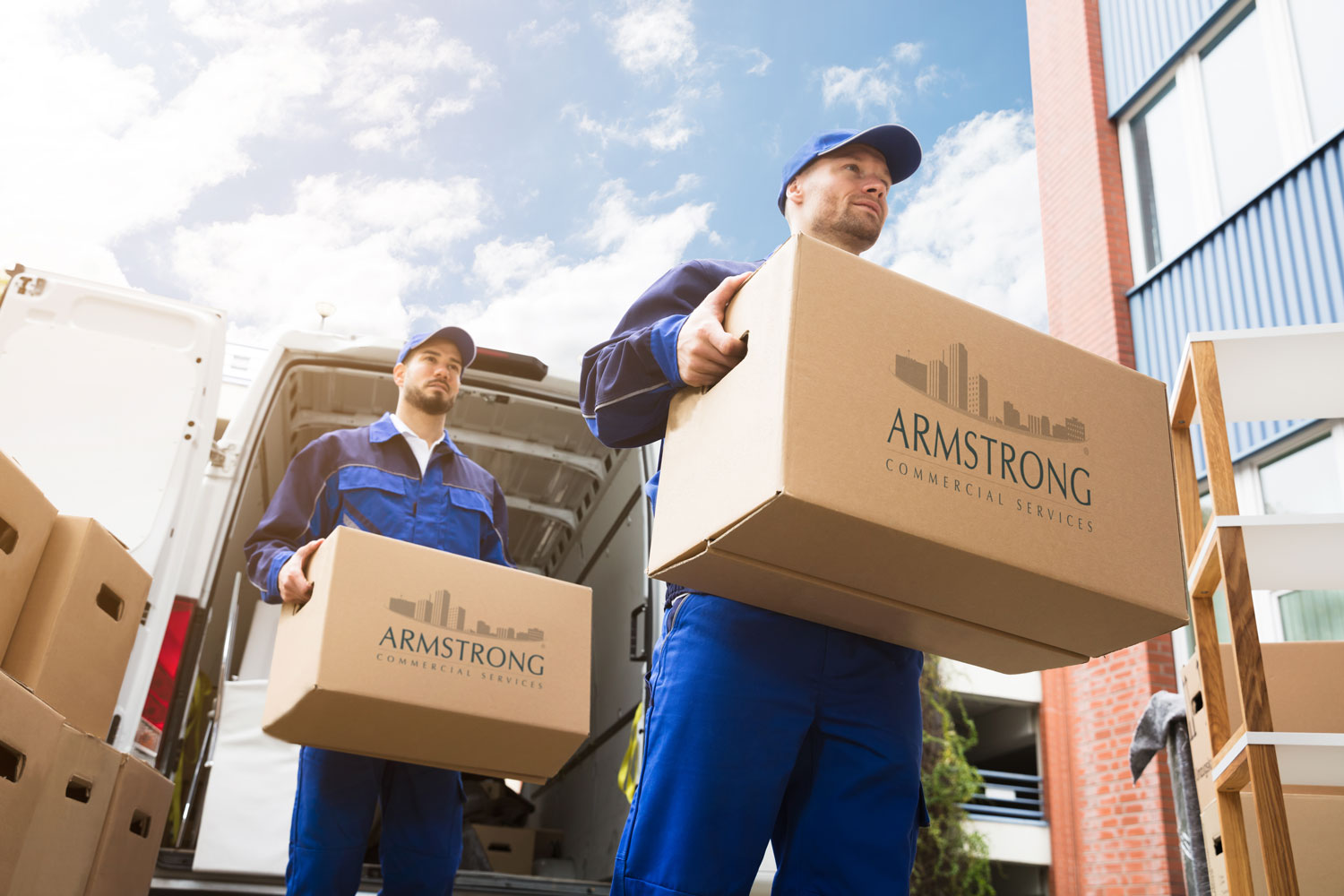 Commercial relocations should be times of excitement, not stress. The move marks a new chapter for your company and, with the right partner, the transition to your new location can be seamless.
Every year, Armstrong Relocation supports the growth of companies across the country by setting up new offices, facilities and warehouses for success. Here are three of the reasons why commercial companies choose to partner with Armstrong for their relocation needs.
1. Armstrong goes the extra mile to take care of property.
Whether you are relocating an office, data center, medical facility or warehouse, commercial moves aren't as simple as transporting items from one building to another. Before the first box is packed, you should take preliminary steps to protect your company's specialized equipment and valuable furniture.
Federal law requires every moving company to provide basic valuation coverage free of charge for your high-value items. In most states, this means that if an item of extraordinary value receives damage during the move, your relocation partner must pay up to 60 cents per pound for the damage. But what happens if the damaged item is a $4,000, 30-pound cloud server? The most basic valuation protection only requires a relocation partner to pay $18 towards a repair or replacement — not nearly enough to cover the loss.
Armstrong proactively offers commercial clients the option to receive insurance premiums for specialty items. A dedicated move coordinator works with you to determine the value of your office items and give you a quote for a more comprehensive protection plan under Armstrong's insurance. As the relocation progresses, Armstrong will take additional steps to preserve your property, such as protecting the floors and walls of your building when you move.
2. Armstrong has vast industry expertise and an extensive asset network.
If you are moving your company across the state or country, you may need to coordinate between local agents in both locations. Even if your relocation partner handles the coordination, long-distance moving can be tricky when your services aren't all under the same roof.
As the largest asset-based provider of commercial services in the U.S., Armstrong can manage cross-country moves in-house. With 31 locations and more than 3 million square feet of warehouse space, Armstrong's expansive network allows companies to move from Georgia to California or anywhere in between without leaving the Armstrong umbrella. Not only do you avoid the hassle of third-party communication, but you can also be confident that every person who touches your belongings is held to the same high standards for safety and excellence.
If your move requires rigging, plumbing, engineering or other specialty services, Armstrong also has a nationwide network of vetted partners to meet those demands. With a single point of contact at Armstrong, commercial clients gain access to everything they need for successful relocations.
3. Armstrong can save companies time and money by minimizing downtime.
Maximizing the efficiency of the relocation process is a top priority for commercial companies. While a business is between offices, its employees cannot be productive, and for as long as a data server is offline, company-wide operations must go on hold. Without careful preparation and meticulous organization, a relocation can hurt your bottom line.
Armstrong gets companies back to work sooner. An expert team works to keep your relocation on track by creating a plan for business continuity. For a data-center or warehouse relocation, you may need an overlapping schedule that allows you to transition gradually into your new space. Armstrong's custom solutions ensure that your team faces as few disruptions as possible, allowing you to focus your time, money and energy on your business.
Armstrong Relocation has decades of experience moving companies across industries, from healthcare and government to hospitality and education. Business leaders turn to Armstrong to gain momentum during the relocation process while staying on time and on budget. Get started with Armstrong today by calling 800.288.7396 or requesting a free quote online.