Blog
Tips for A Successful International Relocation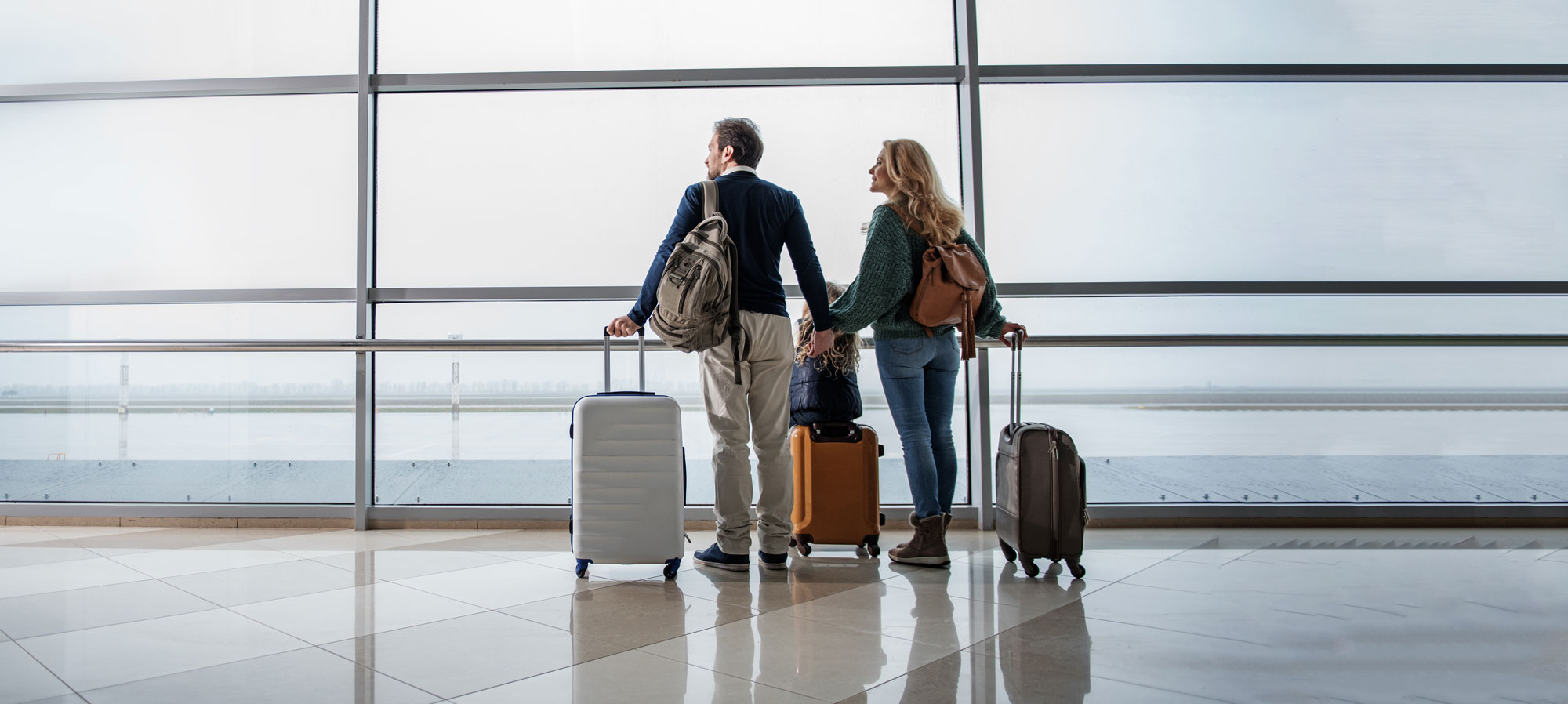 Around nine million Americans live overseas, according to the U.S. Department of State. As countries begin reopening their borders to international travel, more individuals and families are considering relocations to foreign countries.
However, international relocations can be complicated and they require significantly more planning than moves across the city, state or coast. If you are planning to move abroad, here are seven things you need to do before settling down in your new location.
1. Start your visa application.
Immediately begin researching visa requirements for the country you want to move to. If you are relocating for work, your employer will need to help prove that you are the best person for the job to acquire a long-term work visa through the proper authorities. If you are temporarily relocating for school, you will need to apply to the appropriate consulate about three months before your program's start date. Some student visa applications expect you to travel to the consulate in advance. If that is the case, make sure you set aside enough time and funds to do so.
2. Research relocation companies.
Be extra cautious when choosing your relocation partner for an international move. Navigating the complexities of overseas relocation requires years of experience and specialized services. Don't be afraid to shop around before you find a partner you can trust. Your relocation provider should be able to offer air, land and sea transportation options, expert knowledge about customs clearance and a dedicated move coordinator to walk you through every step of your relocation checklist.
3. Buy airline tickets six months in advance.
The Points Guy, a popular resource for travel tips, recommends that you start looking at flights around 10 months before your planned departure date — but don't purchase your tickets just yet. For a few more months, monitor the flights to your destination. If the prices stay relatively steady, book your flights about six months before your intended departure. If they are decreasing, you can hold off for a little longer until they plateau. Generally, flights during the summer months will be most in-demand and expensive.
4. Find new phone, bank and medical providers.
Ask your cellphone provider if they provide international coverage. You can use iMessage, WhatsApp and other free services as long as you have an internet connection, but an international data plan is a must if your relocation is permanent. Additionally, make sure that you are able to access your bank accounts online from anywhere, or switch to a provider that is more friendly to expats. Before you leave, schedule your last check-ups with your primary care provider, dentist and eye doctor. Consider investing in international private medical insurance before you leave so you are covered in the event of an emergency.
5. Decide what to take in your suitcase.
Most airlines will allow you to check one or two bags for free on international flights. Take inventory of your belongings, and fill those suitcases with the items you will need immediately. Keep in mind that your bags will need to weigh 50 pounds or less, so don't load them down with heavy materials. In your carry-on, pack your essential travel documents, such as your visa information, medical records, tax documents, social security card, prescriptions and more. For anything that you don't need right away, talk to your relocation consultant about whether air, land or sea travel makes the most sense for your unique needs.
6. Look into tax requirements.
Even while living abroad, you still have to file taxes as a U.S. citizen. However, you may qualify for the Foreign Earned Income Exclusion if you have an international income source and are physically outside of the United States for an uninterrupted period of at least 330 days within a consecutive 12-month period. Make tax season easier on yourself by also giving up your state-issued driver's license, removing your name from any domestic property and filing a non-resident state return to ensure your home state doesn't continue to tax you as a local resident. For accurate information relevant to your specific situation, it is a good idea to consult a tax accountant.
7. Get your pet vaccinated.
If you are moving abroad with a pet, you will need to be able to demonstrate their health in order to enter the country. First, get your pet's bloodwork done and approved by your new country, and get your pet caught up on all of the necessary vaccinations. About 24 hours before you travel, treat your pets for tapeworm and ticks, and make sure you can show proof of that treatment, if necessary.
Armstrong – Raleigh specializes in international moving and can provide a full range of services, from specialty packing and import documentation to freight forwarding and customs clearance. Get started with Armstrong's experts today by calling 919.425.9853 or requesting a free quote online.