Blog
The 10 Cities Where People Are Relocating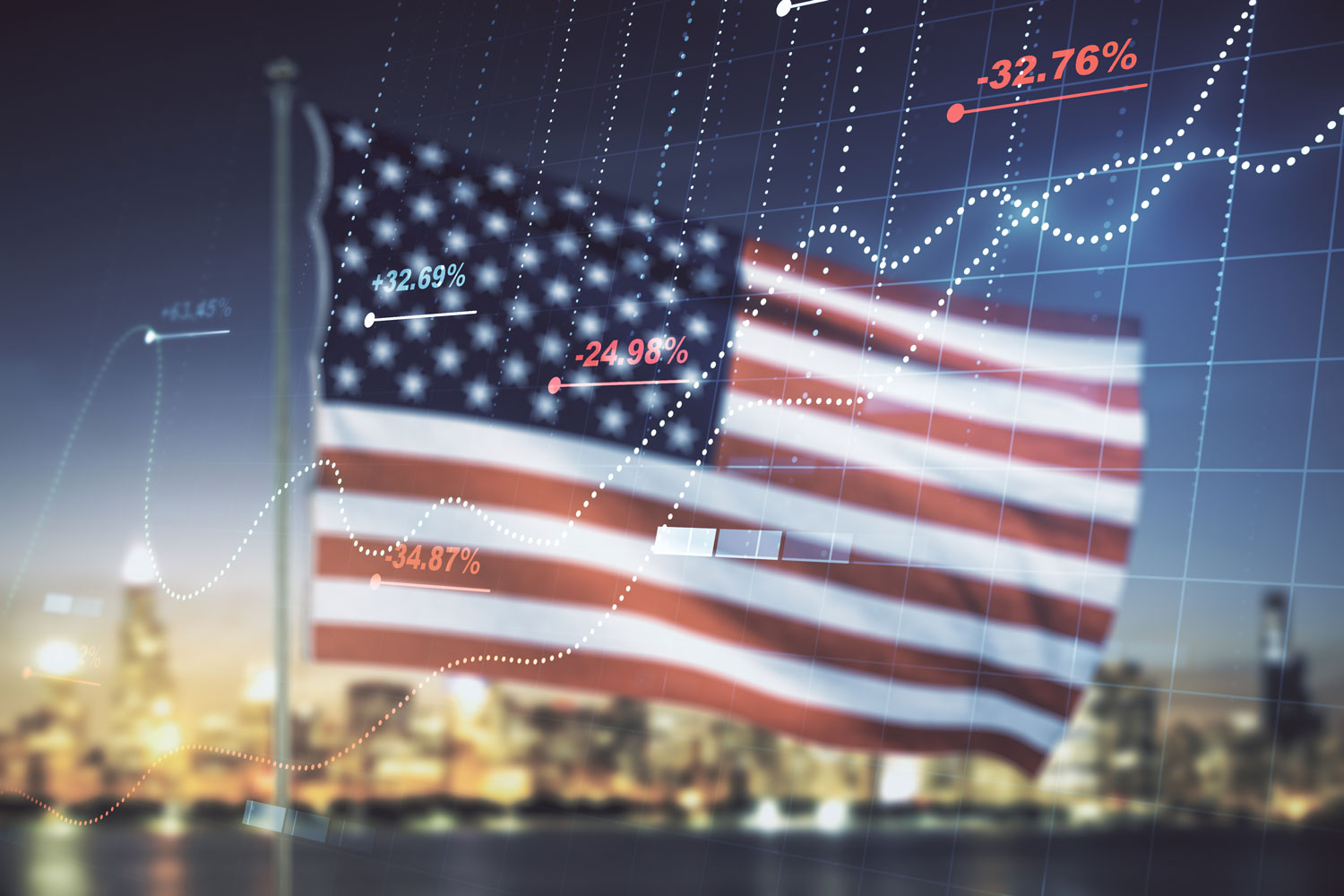 Texas, Florida and Arizona are the indisputable winners of the United States pandemic migration.
The U.S. Census Bureau recently released its list of the fastest-growing cities in the country, and the three states have claimed every spot but one in the top 10.
As remote-work flexibility opens new possibilities for corporate employees, more people are moving to areas with strong communities, low costs of living, high-ranked school systems and ample green spaces. The cities on this year's top 10 list have all that and more, positioning them for continued growth into 2023.
Here's what you need to know about these popular relocation destinations.
Georgetown, Texas
Located 30 minutes north of Austin, Georgetown, Texas, experienced an explosive growth rate of 10.5 percent from July 2020 to July 2021. This well-loved suburb has been in the top 10 fastest-growing cities every year since 2015, according to Southern Living. With five local golf courses, beautiful mountain-biking trails and over 180 homes and buildings listed on the National Register of Historic Places, it's easy to see why.
Georgetown has a strong presence in the life sciences, healthcare and advanced manufacturing sectors, attracting some of the country's top employers and developers. According to Community Impact, Georgetown became home to nine commercial and industrial projects in 2021, totaling roughly $422 million in investments.
Leander, Texas
Another Texas suburb claimed the No. 2 spot. Just 30 minutes northwest of downtown Austin, Leander saw a 10.1 percent growth rate in the same period. Leander offers convenient access to Highway 183A and the MetroRail line, making it an ideal commuter city.
But Leander also has booming industries within the city limits. The Austin Business Journal reported that sales tax receipts in Leander were up 23.8 percent in 2020, even when accounting for the impact of COVID-19. Grocery chain H-E-B recently opened a new 50,000-square-foot e-commerce fulfillment center in Leander, bringing even more business to this not-so-sleepy suburb.
Queen Creek, Arizona
Sitting in the Southeastern corner of the Phoenix area, Queen Creek, Arizona, had an 8.9 percent growth rate. The town is the best place to raise a family in the West because of its high-quality education, robust infrastructure, low crime rates and affordable costs, according to Dwellics. With over 300 days of sunshine a year, Queen Creek's San Tan Mountain Regional Park is perfect for family-friendly hikes year-round.
Queen Creek has a strong presence in the manufacturing, technology and aerospace industries. The South Korea-based electronics giant LG Energy Solutions recently paid $84.44 million for 650 acres in Queen Creek, with plans to build a battery manufacturing plant that will create 2,800 local jobs, according to the Phoenix Business Journal.
Buckeye, Arizona
Another suburb east of Phoenix, Buckeye saw an 8.6 percent growth rate. The area has become a haven for people seeking a low cost of living, a business-friendly regulatory environment and a break from extreme winters.
People around the state drive to the Buckeye area for the Skyline Regional Park, an 8,700-acre mountain preserve open sunrise to sunset in the White Tank Mountains, and Desert Skydiving, a family-owned center for adrenaline junkies. Buckeye will soon gain an outdoor shopping mall and a massive master-planned community, two of the latest high-profile developments.
New Braunfels, Texas
New Braunfels, Texas, is within a short drive of San Antonio and Austin but has lower real-estate prices than its big-city neighbors. It's home to a staggering water park, the oldest dance hall in Texas and an annual celebration of German culture that attracts 100,000 people annually. But with a growth rate of 8.3 percent, New Braunfels is quickly establishing itself as more than just a popular summer vacation spot.
Money recognized New Braunfels in 2020 as one of the best places to live in the U.S. In its profile of the town, Money reported that it projects local employment to raise 17 percent by 2025, largely due to thriving tourism and retail sectors.
Fort Myers, Florida
Fort Myers is on the U.S. Census Bureau's and U.S. News & World Report's list of fastest-growing places, with a growth rate of 6.8 percent. Though the largest demographic in Fort Myers are residents 65 years and older, the city is more than a retirement community.
This Gulf Coast city boasts opportunities for boating, fishing, hiking, tennis, biking, pickleball, snorkeling and golf. It also has a vibrant downtown with plentiful shopping, dining and recreation. In addition to tourism, Fort Myers is a force to be reckoned with in the healthcare, retail and education industries.
Casa Grande, Arizona
Casa Grande, Arizona, is within driving distance of Phoenix, Tucson and three international airports. With a growth rate of 6.2 percent, the city is less congested than the nearby metros but with the employment options of a much bigger city.
Casa Grande's talent pool and business incentives have transformed it into a nationally-recognized hub for manufacturing and logistics. Lucid, an up-and-coming new luxury electric vehicle company, recently announced plans to build a manufacturing facility in Casa Grande that will employ more than 6,000 workers by 2029.
Maricopa, Arizona
Maricopa, Arizona, is one of the oldest communities in Arizona, and residents argue that it is also one of the prettiest. Mountain ranges such as the Sierra Estrellas, Saddleback and Palo Verde surround the city, providing stunning views and recreation.
The city had a 6.1 percent growth rate, many of whom are likely families drawn to the area's top-ranked schools and quiet neighborhoods. Niche named Maricopa schools the No. 1 most diverse school district in the Phoenix area, and Alarms.org ranked Maricopa as the fourth-safest city in the state.
North Port, Florida
North Port, Florida, is the only municipality in Sarasota County without a beach, according to the Sarasota Herald-Tribune, making it an outlier among the other Florida destinations. However, North Port has more than 90 miles of freshwater canals, making it frequently visited by outdoor recreationists, fossil collectors and more.
North Port experienced 5.5-percent growth and has maintained a younger population than some of its next-door neighbors because of its accelerated economic development and strong education system. It has a high-achieving high school, middle school, community college and more all next door, in addition to three four-year higher-education institutions within 60 miles.
Spring Hill, Tennessee
Spring Hill, Tennessee, rounds out the list with a growth rate of 5.4 percent. Located 30 miles south of Nashville, Spring Hill is a commuter city with a low cost of living and convenient access to Interstate 65. The rustic Tennessee countryside has historically made Spring Hill an agricultural town but has since become a significant player in the manufacturing industry.
In 2021, GM and Ultium Cells announced plans to build a $2.3 billion plant in Spring Hill, employing more than 1,000 workers when construction is finished. Center Square reported that Ultium Cells and GM received multi-million dollar incentives from Tennessee to plant roots in the city, and Spring Hill is already reaping the rewards.
Whether moving across the street or the country, Armstrong can get you where you need to go. Our full-service approach ensures that every detail of your relocation is taken care of, with customized plans for every customer. Learn more about our residential moving services by calling 800.288.7396 or requesting a free quote online.