Blog
Pros and Cons of Moving Your Office Over the Holidays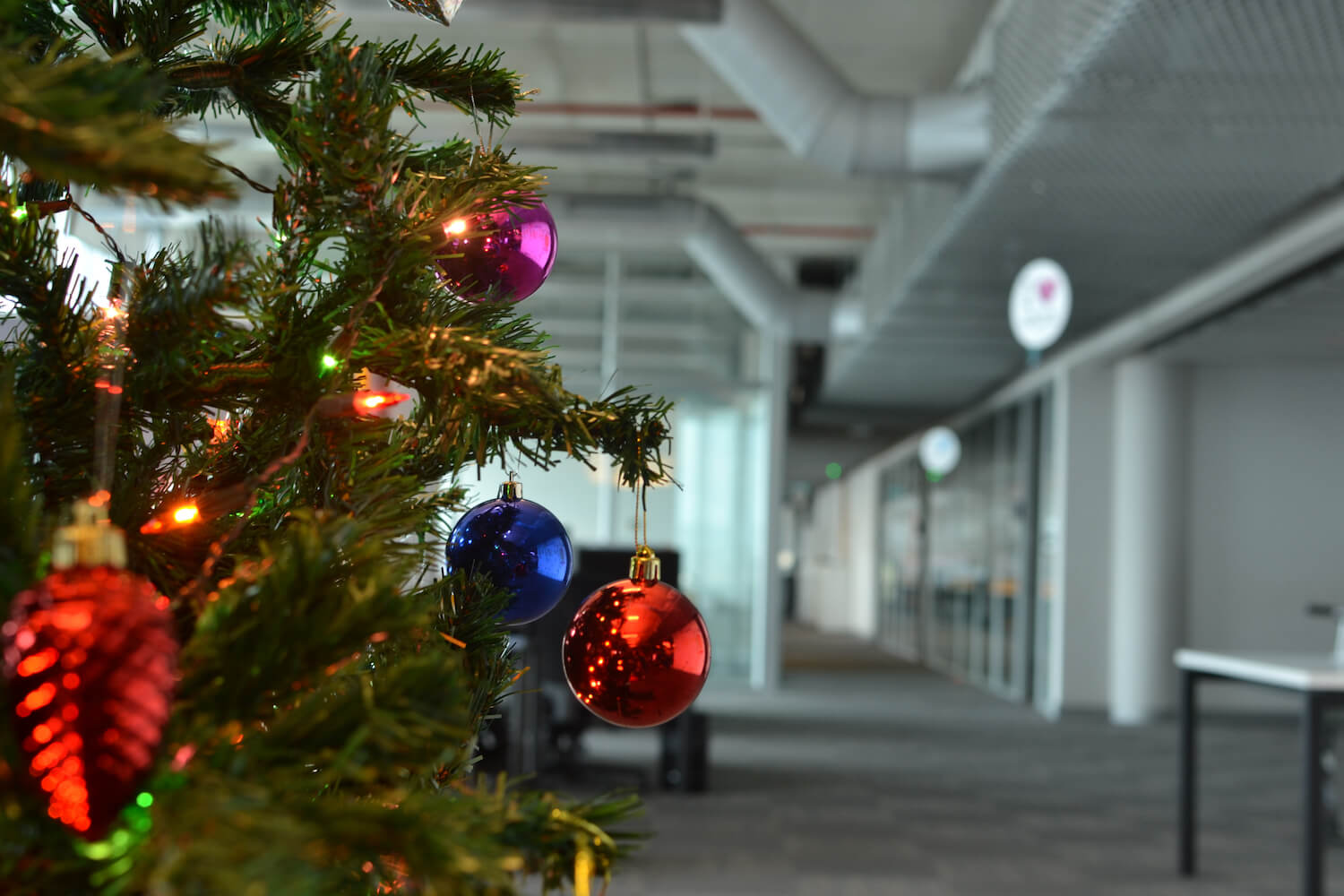 When companies gear up for office moves, most look at the summer and spring seasons. However, scheduling office moves over the winter holidays can be a more efficient and cost-effective solution for those with flexible timelines.
Service-oriented businesses often slow down as the holidays approach, providing perfect windows of opportunity to move offices with minimal disruptions to their teams and customers.
As you debate your moving timeline, consider these pros and cons of moving offices over the often-overlooked holiday season.
PRO: Fewer Workers In-Office
A Namely report found that employees requested time off twice as often in December compared to almost any other month. As workers head out on holiday vacations, the office will become increasingly empty, allowing movers to begin packing without interrupting your day-to-day work.
During the winter holidays, you can give your movers free reign to uninstall equipment, pack up desks and decommission the office. Your movers will be able to work more efficiently, and your employees won't have to cope with extra noise and activity in the office. Consider letting any team members working through the holidays to work from home as the move unfolds.
CON: Fewer Helping Hands
Many employees will be out of town with family during the holidays and won't be around to help with the office move. If you're hoping to handle the bulk of the office move in-house, coordinating with a largely-absent team can be difficult.
Hiring full-service movers can quickly transform this obstacle into an advantage, as they can perform all tasks more efficiently and effectively. Your movers can handle every step of the moving process in your team's absence, including carefully packing up desks with forgotten items. Provide employees with boxes two or three weeks before the move for their personal belongings to make things easier on you and your movers.
PRO: More Booking Availabilities
According to United Van Lines, 40% of all domestic household moves occur during the peak moving season, from May to August. Commercial moves tend to follow a similar pattern, concentrated heavily across the warmer months.
When booking in a slower season, you have your choice of dates and movers. You may also be able to take advantage of more competitive pricing and holiday discounts, saving your business money at the end of the calendar year.
CON: Compounding Holiday Stress
The American Psychological Association suggests that the holiday season can have psychological consequences for some, with 38% of people saying their stress increases during the holidays. If you're relying heavily on an internal move coordinator, moving during the holidays can bring unnecessary stress to an already-tense time.
Instead of putting pressure on your people, find a full-service mover with a single point of contact. Moving companies often have dedicated move coordinators who can skillfully lead your company through the move and effortlessly bear the project-management burden.
PRO: More Client Downtime
The holidays may also signal a slow time for your clients, making it unlikely that you will need to get new, urgent projects off the ground. If your office is a client-facing location, you may also experience fewer client visits.
While your clients celebrate the holidays, you can devote more energy to the move without putting client work at risk. While going offline during the summer months can disrupt your company and clients, moving during the winter holidays gives you more wiggle room while ensuring that business keeps moving forward.
CON: More Inclement Weather
Depending on your location, the holiday months can bring more inclement conditions and weather delays. Furthermore, winter days have fewer hours of light, putting you on a tighter schedule to complete the move before it gets dark.
Prepare for the worst by working with your move coordinator to develop detailed contingency plans should winter weather cause problems. On the day of the move, protect your office space from any winter slush by covering your floors, doors and door jambs.
PRO: Fresh Start in New Year
When a new calendar year begins, you will have a new, shiny office space to entertain clients and boost morale. As you plan your new one-year goals, you can rest easy knowing your moving goal is already behind you.
Though the season brings challenges, the right moving company can make your holiday move a win for you, your employees and your clients.
With Armstrong – Raleigh, moving offices is simple, straightforward and stress-free. Start planning your move by calling 919.899.7677 or requesting a free quote online.