Blog
How to Protect Your Building When Moving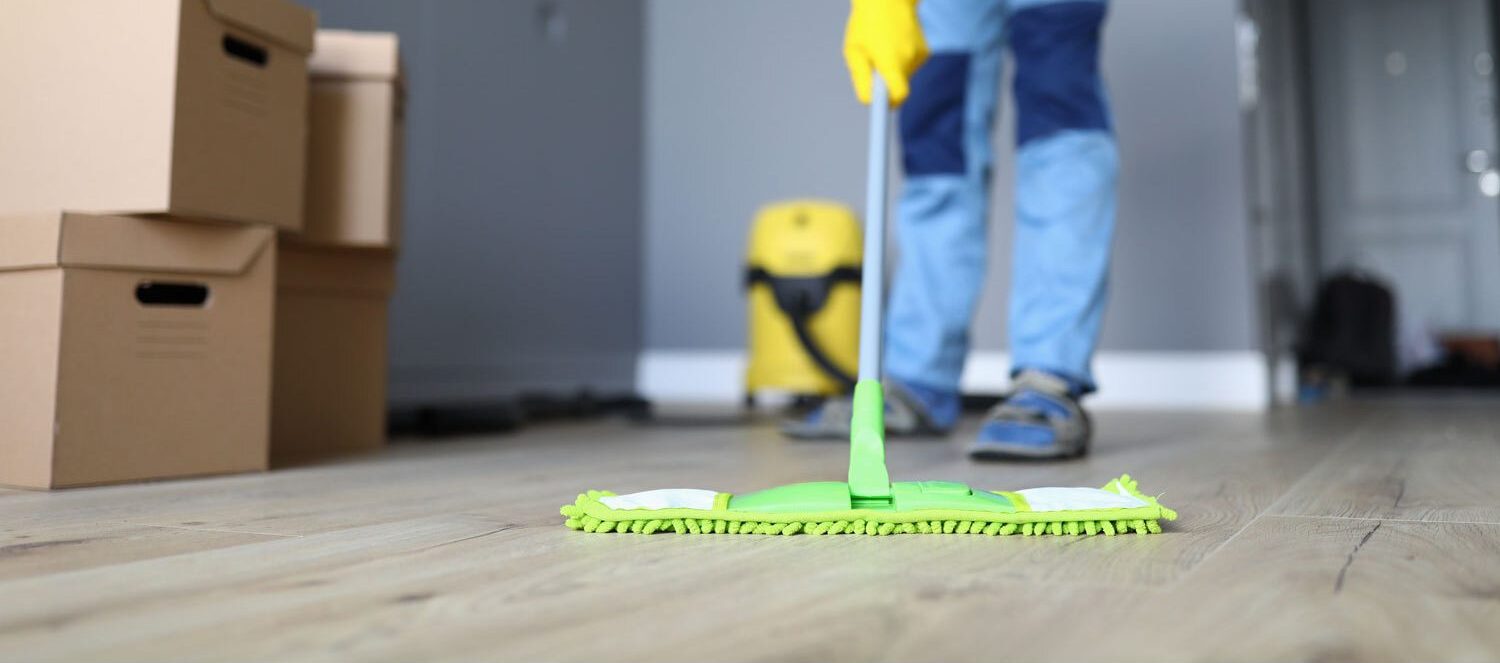 When moving, you don't just need to take precautions to protect belongings. You also need to keep the office building in pristine condition to avoid any last-minute fees.
If you scratch the floors, walls or doors while moving out of the office, it can lead to a lost security deposit or expensive fix. If you damage the new property while moving in, it can start the relocation off on the wrong foot, forcing you to schedule a repair before the unpacking process even begins.
Full-service relocation partners like Armstrong will integrate protective procedures into every move without being asked. However, if you are managing a relocation through contracted labor or internal teams, here are eight tips for preserving the doors, walls and floors of your office during a relocation.
1. Measure your walkways in advance.
Before moving in or out of your building, scope out all the entrances and exits. Measure the widths of walkways and doors, and include those measurements in a file dedicated to the relocation. Then measure all furniture, paying particular attention to any large, bulky or oddly-shaped items. Before ever lifting a finger, make sure that all belongings will fit in your old and new spaces.
2. Lay Masonite runners on your hard-surface floors.
Hardboard panels such as Masonite are likely in stock at a local home improvement store, and they can be handy for protecting hard surfaces when moving heavy furniture. Securing Masonite to the floors of high-traffic hallways allows movers to easily navigate through the building without damaging the property.
3. Cover your carpets in adhesive film.
Protect carpets from dirt, dust and other debris by laying down film or plastic coverings. Adhesive runners will easily stick to soft carpeting and can prevent any spills from staining. When the relocation is complete, you can easily remove the runners without worrying about the material leaving behind residue. Plastic coverings or packing paper can also serve as quick protection for rugs or carpets on moving day.
4. Protect your walls with drop cloths.
Walls may not receive any foot traffic, but they need similar protection to defend against the bumps or scrapes that can occur when moving bulky furniture. Using painter's tape or another damage-free adhesive, secure blankets, drop cloths or Koroflex sheets to the walls. Corners will need additional padding, so consider purchasing corner guards from a local retailer.
5. Rent a dolly with rubber wheels.
If you are handling the move internally, make sure to not drag any heavy items across the floor. Borrow or rent a moving dolly for the day to make it easy and safe to transport large furniture from building to building. Before investing in a dolly, make sure it has rubber wheels, which can be softer on floors.
6. Fasten door jamb protectors to your entry points.
No matter how spacious your doors are, it is better to be proactive about protecting those door jambs than risk damaging them during the moving process. Door jamb protectors can snap on without the need for tape and adhesive, and many are reusable for future use. In addition to fastening protectors to door jambs, cover the doors as well to avoid any scratches on the wood or paint.
7. Prevent falls with anti-slip stair treads.
If you will need to carry your items down a set of stairs during the move, make sure that there are not any slippery spots that could lead to a dangerous fall. Increase traction on the stairs by obtaining anti-slip covers for each set. When it's time to carry furniture up or down the stairs, get an extra set of hands to support each item.
8. Enlist the help of professionals.
Moving without expert assistance can be unnecessarily painful. The easiest way to protect buildings from damage is to find an experienced relocation partner that already handles thousands of moves every year. Professional movers will already know what to do to keep the property and your belongings safe, and they likely already have all the materials needed for a smooth transition. When researching relocation partners, look into each company's insurance coverage. If unfortunate damage does occur, reputable moving partners will have the policies in place to protect you, your company and your property.
Armstrong – Dallas is a full-service relocation partner dedicated to going above and beyond to care for customers' properties. Whether you are moving yourself, your family or your business, Armstrong – Dallas has the expert crew, comprehensive training and extensive assets to keep your building and your belongings safe. Get started today by calling 972.242.0511 or requesting a free quote online.