Blog
How to Prepare for a Long-Distance Move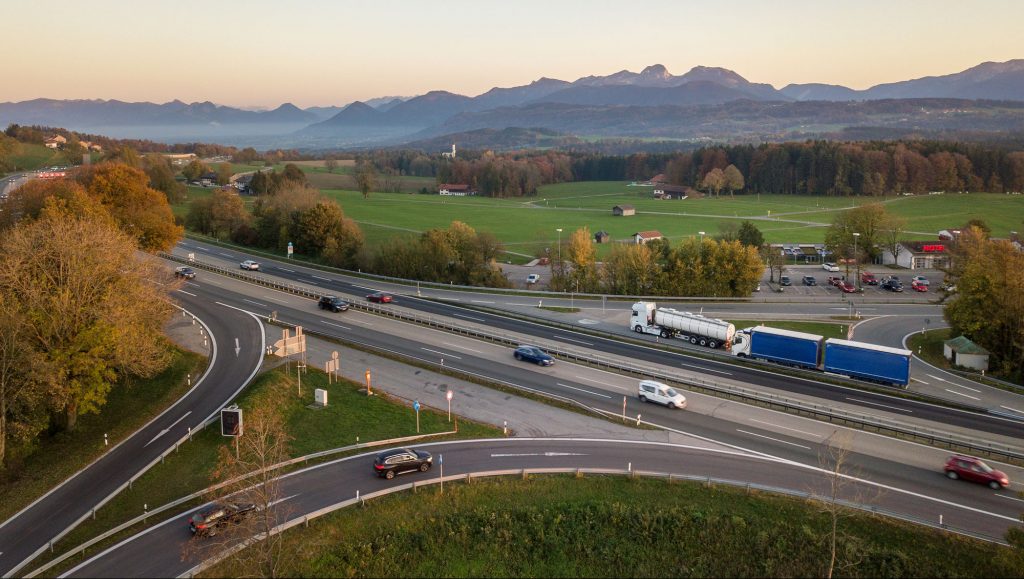 If you're thinking about making a long-distance move this year, you're in good company.
As employees return to offices or settle into permanently-remote routines, long-distance moves are becoming increasingly popular. A HireAHelper study found that 17 percent of Americans who moved last year went to a different state — the highest level in decades.
Though exciting, interstate moves can be stressful and time-consuming, requiring months of careful preparation. Here are 10 tips to ensure a smooth transition for your next state-wide or country-wide move.
Partner with a reputable moving company.
While long-distance moves are on the rise, so are moving scams. According to the American Association of Retired Persons (AARP), people filed more complaints about phony movers holding their belongings hostage in the first six months of 2021 than all of 2020. When exploring moving companies, avoid moving scams by taking extra steps to confirm their legitimacy. Search each website for a number issued by the U.S. Department of Transportation (DOT) and verify their registration status with the DOT's online database.
Once you've narrowed the list to only-confirmed movers, start examining the services offered by each company. For a long-distance move, you will likely want to partner with a full-service company, which handles everything from your packing and transportation to storage and installations.
Gather all must-have moving documents.
Before leaving the city, request medical files from your doctors' offices, transcripts from your kids' schools and health records for your four-legged family members. Organize them in a protected, well-labeled folder for the trip. When settling into your new home, you won't have to worry about tracking down faxes of important files, making finding new providers easy.
Sell, donate and recycle as much as possible.
Most relocation companies consider the total weight of your belongings when calculating long-distance moving costs. Get rid of any broken, unused or outdated items before you or your movers begin the packing process. Now's a great time to give books to the local library, sell kitchen appliances you never use and donate those clothes you were saving for a rainy day. Some full-service moving partners will even do the dirty work for you by providing sustainable liquidation, donation and recycling services.
Take a methodical approach to packing.
If you are tackling your own packing, avoid simply throwing things in boxes. Instead, create an inventory of the items in each room. Strategically tackle one room at a time, labeling the cartons carefully with the room name. Take extra precautions to protect fragile items by double-wrapping them in bubble wrap, blankets or other materials. When it's time to transport your boxes, the labeling and inventorying system will make it easy for the movers to place every box in its correct location.
Set aside the items needed immediately.
Pack and label a box with the belongings you will need immediately upon arrival, such as towels, bedding, a couple of pots and pans, a few dishes and silverware. Unpacking can take weeks, so avoid the late-night forage through boxes for a spoon by setting aside everything that will receive use in the first week.
Create a pet-transportation plan.
If the new destination is within driving distance, most pet owners find it easiest to drive themselves and their furry companions. Some — but not all — airlines allow pets to fly, so research every option and the fine print before buying any tickets. Pet transportation services are also available for these types of long-distance moves but will likely lead to separation from your pet for a few days.
Build a detailed travel itinerary.
Decide whether to drive or fly to the new city. Book any hotels needed along the way and temporary housing if your new home won't be quite ready upon arrival. You may get there before the movers do, so pack a bag or two with all of the essentials: filled prescriptions, valuable documents, clothing for a few days, toiletries, masks and pet food, if needed.
Give the car some TLC.
Whether driving or shipping cars, make sure to take them in for check-ups before leaving. Mechanics can take care of overdue maintenance, ensuring the cars will run smoothly in your new area. Before shipping a car, remove all of your belongings. If driving, stock it with working jumper cables, a tire repair kit and any other emergency gear.
Find short- or long-term storage options.
It can be easy to forget about storage units, so double-check that yours are clear. Full-service moving companies can typically store items for people in temporary housing or in need of a little extra space. Check with your relocation partner about their capabilities in the destination of interest.
Complete change-of-address forms everywhere.
In addition to transferring utilities, you also need to change the address for car registrations, voter registrations, home- and auto-insurance providers, government offices such as the Social Security Administration, loan providers, credit cards, banks and the post office. Work your way through HGTV's "Moving Black Book" to ensure all parties are properly notified.
Armstrong – Dallas makes long-distance moving easy. Start this transition off on the right foot by leveraging Armstrong's full-service relocation options, customer-centric processes and expansive national network. Begin your moving journey by calling 972.242.0511 or requesting a free quote online.