Blog
How Do I Make A Long-Distance Move Easier?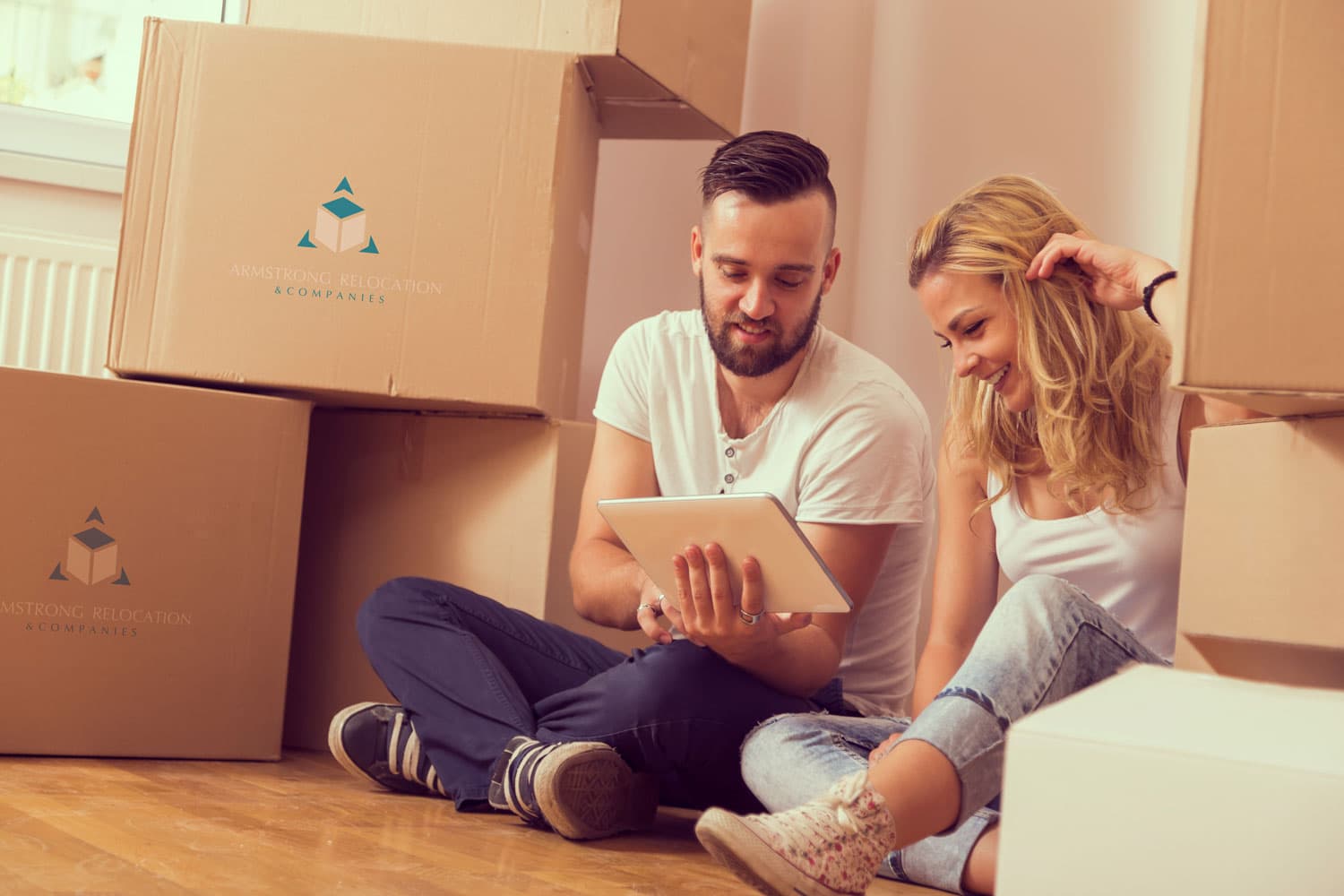 Are you preparing for a cross-country move? If you've decided to put down roots somewhere new and make a long-distance relocation, you've come to the right place! Armstrong Relocation has been moving people from coast to coast for decades and we're here to help you feel prepared for this exciting new move.
Whether you are moving across the state or across the country, it can feel overwhelming to relocate your family. Armstrong has a family of companies and partners nationwide to ensure your move is handled seamlessly, no matter where you are going. We offer services to not only get you completely ready for this daunting transition but to also set up your new house exactly as you want it so you can feel at home right away.
Secure your moving company
Locking down your chosen moving team is a crucial first step. There are slow seasons and busy seasons of moving so you'll want to get your ideal team confirmed as early as possible to secure a trusted, reliable mover for your prized possessions.
July and August are the most popular months for people to move. If you have the option, think about making your move sometime between September and May. When it comes to moving to an unfamiliar part of the country, it's important to get a trusted, full-service mover. Our teams help hundreds of families and individuals make state-to-state relocations easier and stress-free every year. By partnering with industry experts you'll get the best experience possible for this big moment.
Arrange for temporary housing, if needed
If you're in a hurry to move cross-country you'll want to arrange for some temporary housing. Luckily, in most cities you have plenty of options!
Short term renting can be arranged within houses or apartments. Usually if you want a shorter lease your monthly rent will be higher.
Sublets can be found in most large cities. By taking over the lease of an existing tenant for a shorter amount of time than a normal lease, you can find optimum housing for a decent price.
Vacation rentals can be arranged through popular apps and websites like Airbnb and HomeAway. For stays longer than a usual vacation, you can rent an entire home for hotel pricing. This can be especially helpful when you have children and pets to think about.
Begin the purge. The more items you take with you across the country, the more you will have to pack and unpack during the move. There's no better time to cut down on unnecessary clutter than during a move! This is a simple first step that will significantly cut down on move time. Choose what you will sell, donate, or dispose of. Plenty of items you haven't used in a long time can be repurposed for a good cause through donation services or at your local community charitable thrift store.
Update your information
This is an easily overlooked step when making a big move. There's nothing worse than trying to settle into life as usual in your new home without wifi, mail, or other essential services. Give yourself time before the move to arrange for your new utilities, garbage and tech services. Or you can even use simplified tools like Updater.com to make it even easier!
Make plans for kids and pets
Moves can be complicated and emotionally taxing for animals and children. If you have a babysitter, daycare service, or family member you can arrange to hire for the day while your truck gets packed it may make the move easier on them. Let your movers handle the big and little things so you can get everyone ready for the long trip to your new home without being worried about them being underfoot during the packing and loading process.
Interstate moves can be mentally and physically exhausting. Adjusting to a new time zone, getting to know your new city, and leaving friends and family all while handling all the little details of your move can set you up for a lot of unnecessary anxiety. With a trusted relocation team like Armstrong, you can rest assured you're in safe hands. With our full or partial packing and unpacking options, turnkey services like shipping, decluttering, and storage, and a personal Move Manager, you're guaranteed to feel happy at home faster. Contact Armstrong today about your long-distance relocation.