Blog
Employee Relocations: Solutions to the Most Common Problems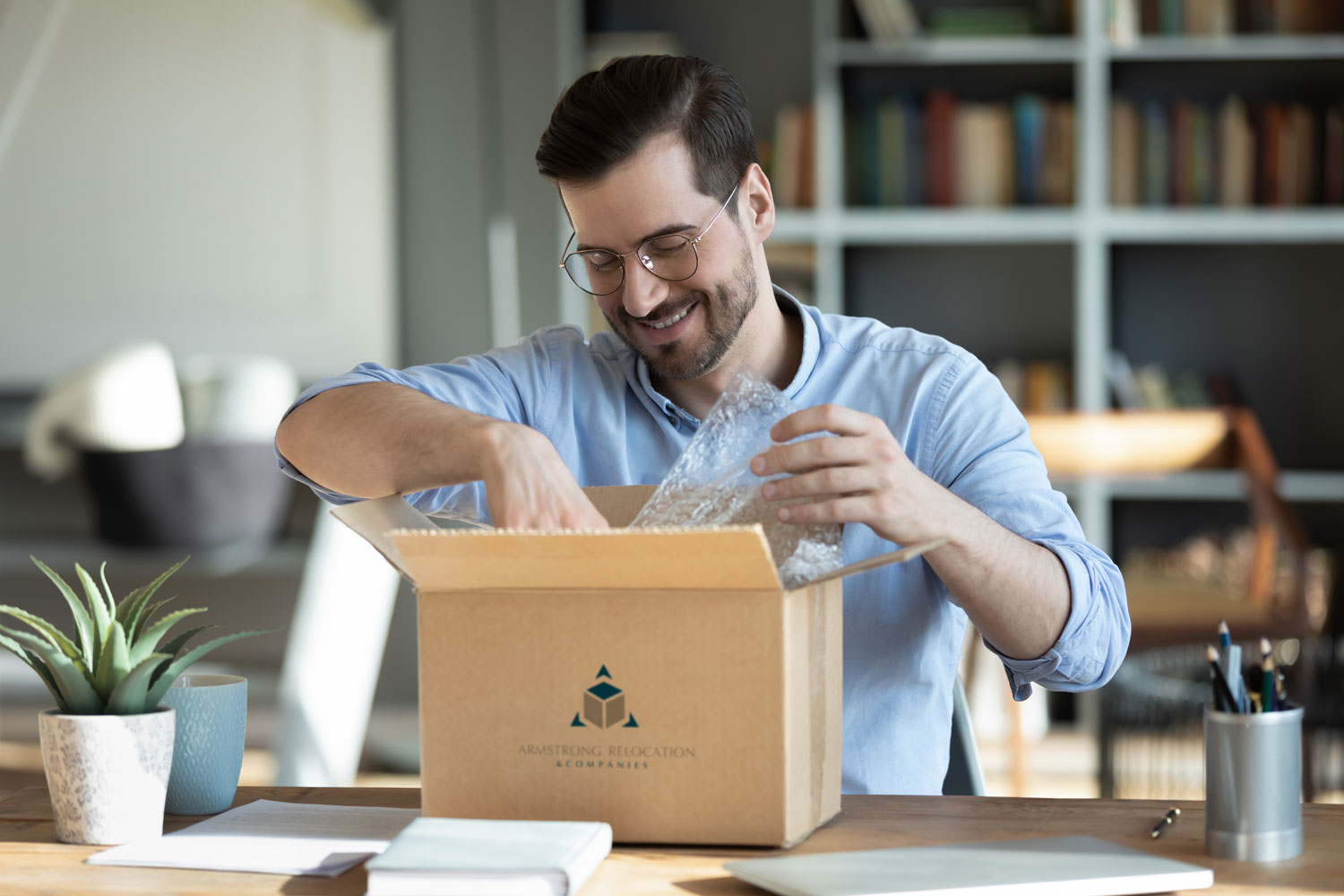 Employee-relocation packages are tried-and-true ways of boosting morale, emphasizing well-being and encouraging long-term retention.
In a competitive labor market, the moving benefits offered with a position may be the difference between gaining or losing a candidate. Well-managed relocation experiences show transferees that their new employers care about their well-being and longevity with the company.
But for a Human Resources Manager, navigating the complexities of relocation compensation and benefits can be overwhelming and time consuming. Mitigate risks to the employee and employer by avoiding these six common relocation-package challenges.
The lump sum doesn't cover all expenses.
In lump-sum packages, employees receive payment upfront for their relocation costs. At first glance, this seems like the easiest option. You determine the amount in negotiations, pay the employee, and your job is done. However, HR managers may be dealing with some unhappy employees if the offered sums aren't enough.
A comprehensive lump-sum package includes the costs of packing, shipping, storage, airfare and more. And with the recent passage of the Tax Cuts and Jobs Act, relocation funds are no longer tax-deductible, so a lump sum does not stretch as far today as it used to.
If a candidate accepts another offer because of an insufficient relocation package, the HR representative will be the one left in the lurch. Prevent problems down the road by accounting for every expense in the initial sum.
The national housing market is too hot.
Last year, the average house price in the United States rose 17 percent — the highest annual increase in two decades, according to Reuters. High demand, low-interest rates and a slim housing inventory have made it unusually difficult to find and sell homes. And the market shows no signs of stopping. Experts expect housing prices to rise another 10 percent this year.
When determining employees' relocation packages, consider the local housing markets where they currently live and are moving. Some companies find and pay for temporary housing as part of the benefits to ensure employees can take their time in finding new homes.
Additionally, relocation packages should cover real-estate commissions, closing costs and agent commissions. If the employee is moving from an apartment, the company may instead include lease-breaking fees to allow employees the flexibility to relocate on a quicker timeline.
There's no designated moving partner.
Leaving new hires to their own devices to find a relocation partner can put your company at risk. The Better Business Bureau receives around 13,000 negative reviews and complaints about moving companies every year, according to the Washington Post.
Without a reputable relocation partner, employees may be dealing with lost items, household damage, considerable delays or unexpected fees during their first weeks on the job. This added stress may lead to low productivity and satisfaction for the employee and a nightmare for the HR department.
Partnering with a reputable moving company to manage the relocation saves significant time and energy for all parties involved. Armstrong Relocation is the largest hauler for United Van Lines, with a nationwide network of owned locations and vetted partners. A partner like Armstrong not only makes the transition smooth for your employee but also ensures every item is accounted for through inventory-management technology.
The family is reluctant to move.
A Glassdoor study found that older, more experienced employees are significantly less likely to apply for jobs that require relocation. The lead researcher attributes the finding to the deep family ties and high ownership rates among older populations.
When a company is recruiting for a more senior position, they can't just think about the employee's individual needs — their significant other or family have to be part of the equation. As part of the relocation benefits, an employer may pay for the whole family to visit their new city before moving so they can explore the area and visit houses in person.
The employee doesn't manage costs effectively.
Controlling costs is the most difficult challenge for the majority of relocation managers. This finding rings especially true for large companies that relocate several employees every year.
Even the most experienced employees struggle to manage the costs of relocations. They may not know where to begin after receiving a lump-sum, cash-benefit or reimbursement package, which will cause some people to end up paying out-of-pocket for the move. Providing management assistance in the relocation benefits can keep your employee happy and your company on budget.
Poor planning goes into the moving process.
Without proper coordination, a relocation can be a high-stakes, high-stress situation for both the employee and HR manager. Instead of leaving an employee on their own to plan the relocation, partner with a full-service moving company that can keep the process running smoothly. Armstrong provides dedicated move coordinators for every relocation to ensure no detail is overlooked.
Armstrong Relocation provides seamless moving services to thousands of families and companies every year. Companies partner with Armstrong to handle their employee relocations from start to finish and start their employees off on the right foot. Learn more by calling 800.288.7396 or requesting a free quote online.