Blog
Commercial Office Reconfigurations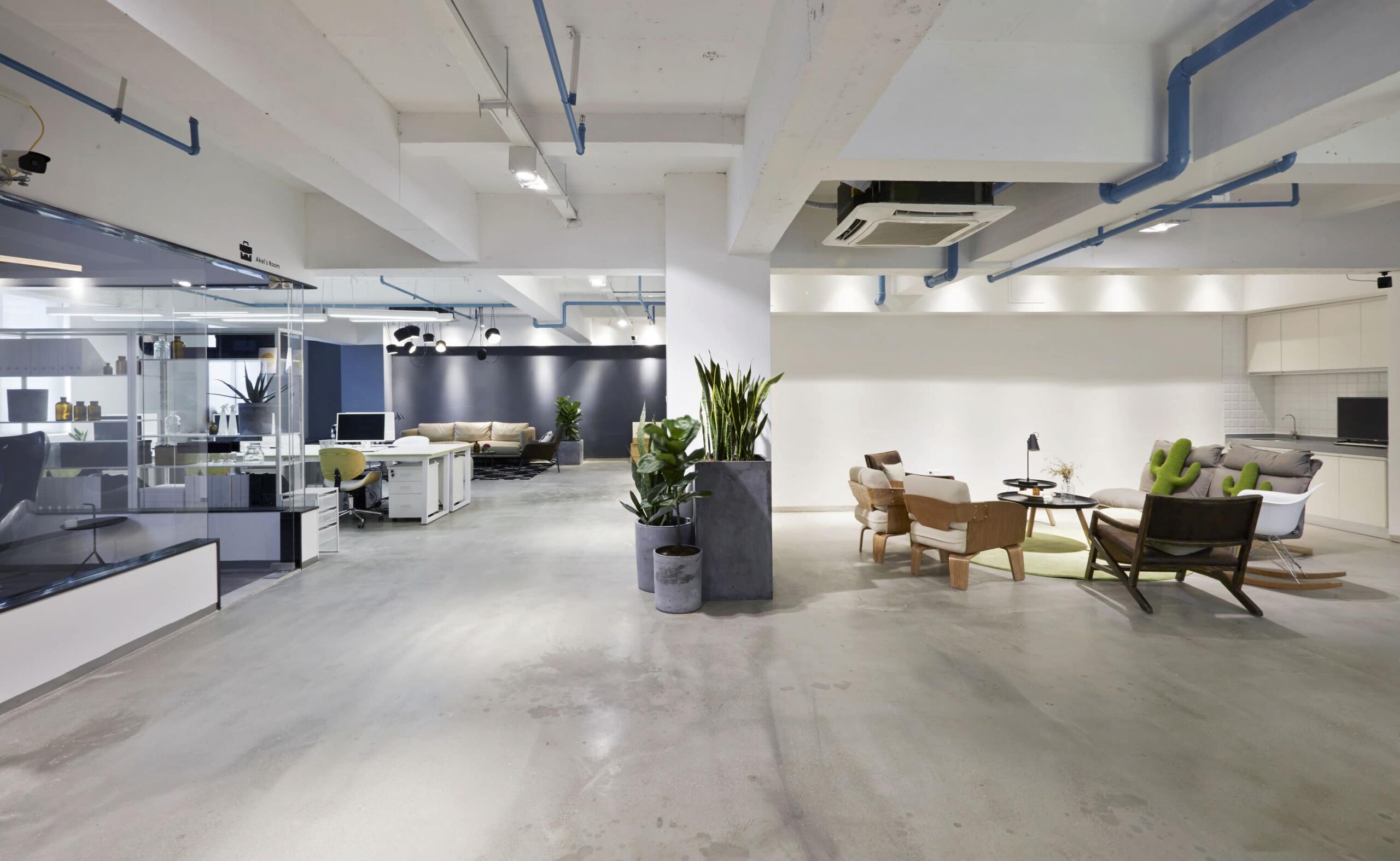 Over the next weeks and months, the workforce across the country will begin to stabilize from this pandemic. After weeks of social distancing and shelter in place, restrictions are finally lifted and companies are making plans to bring workers back to physical offices.
In offices all over the world, employees are learning a new way of living office life to keep themselves and others safe and healthy — while in some cases, a segment of the workforce may continue to work remotely. Luckily, with decades of commercial relocation under our belt, Armstrong is equipped with the services and experience you need to adapt to your new norm — whether that's getting your team back into the office safely or setting up your team to work from home on a more permanent basis. Below, you'll find some of the ways you can expect office life to change and the solutions we offer to help.
Safe Distance Workspaces
Upon the return of the workforce after COVID-19, companies are taking an active role in providing a space that keeps employees safely distanced. Single-person workstations and video meetings in place of overcrowding conference rooms will become the norm. To adhere to safety guidelines provided by WHO and the CDC, some larger companies will even take temperatures before each employee enters the workplace. All of these measures will require help to change traditional spaces into more agile corporate environments.
Recent research shows that large meeting rooms and single-person offices are often poorly utilized. The average, mid-to-large conference room was only used 11% of the time last year and 30% of all conference room bookings ended up in no-shows. Meeting spaces may change for now or forever, but solutions for storage and reconfiguration can all be offered by Armstrong. In a COVID-19 world with new health threats, company leaders will look to solutions that will drastically change workspaces.
Armstrong has several services to help streamline this transition:
Warehousing and storage
Virtual site surveying and inspection
Social distance site planning
Site and equipment cleaning and sanitization
On-site pick-up and delivery
New furniture, workstation and equipment delivery
Contactless delivery management system
Move-in and move-out services
Work from home-transitions
Recent research from Gartner during COVID-19 found that many business leaders in the finance industry plan to move at least 5% of their workforce that has previously worked in an office full-time to instead work remotely for the foreseeable future.
Before Coronavirus swept the states, remote work was already gaining traction. As recently as 2018, more than 5 million employees in the U.S. claimed they worked at home at least half of their work schedule. For many industries working from home will become a permanent standard and making those transitions will require professional help.
Move-in and move-out services
Work-from-home and home-to-work equipment transportation and set up
IT disconnect/reconnect services
Computer equipment bags and bubble wrap
Web-based inventory management
Workspace packing assistance
Home office setup and organization
Professionally-cleaned offices
One crucial element of adjusting back into office life is sanitation — common spaces will require disinfection to CDC standards. Many steps will be taken to educate staff on how to keep clean workspaces, introduce policies for staff protection, and have the entire space properly cleaned by a professional team.
With the following services, Armstrong can not only change your offices to follow professional health recommendations but set you up for future success:
Site and equipment cleaning and sanitization
Elevator and escalator sanitization
Safety and health checks protocol organization
Workplace health and safety communications distribution
Armstrong has the tools and resources to get your team back to work safely and efficiently. With background-checked, highly-trained drivers and crews, our teams are PPE-equipped and strictly adhere to on-site hand-washing, social distancing protocols and safe PPE disposal habits. We're ready to get you back to work with safety in mind during this health crisis.
Contact Armstrong today about our commercial office reconfiguration services.