Case Study
Case Study: Armstrong's 3PL Services Help Leasing Company Meet Rising Demand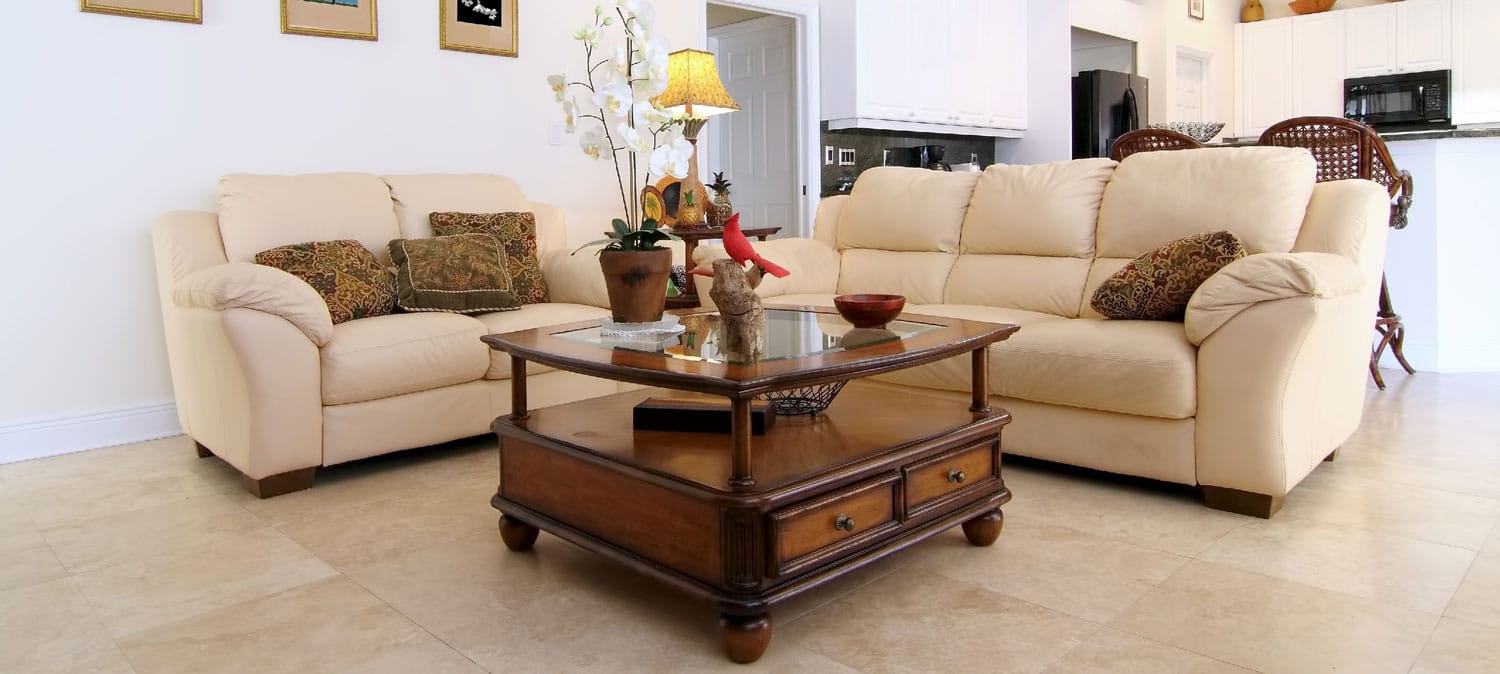 Overview of Services
Warehousing
Asset management
Distribution center
Quick deliveries
Full installations
Introduction
As working arrangements became more flexible in the wake of COVID-19, so did apartment living. With the new freedom to clock into work from anywhere in the country, people wanted a way to experience new locations without being tied down by extended leases, fees or application processes.
Landing provides a modern solution for this emerging lifestyle. With an annual subscription, Landing members gain access to a national network of fully-furnished apartments that they can rent in minutes without long-term commitments.
During the pandemic, the demand for Landing's model exploded. In May 2020, its new-member enrollment increased 210 percent month over month, according to Inman. In order to keep up with the rapid growth, Landing needed a third-party logistics provider (3PL) to help receive, store, deliver and install the furnishings for every booked apartment. Armstrong – Houston had the assets and expertise to help Landing successfully scale.
Armstrong's Role
When a member books a fully-furnished apartment, Landing has a short timeframe to prepare the space. Instead of investing the time, resources and costs to do it all in house, the client outsources the furnishing process to Armstrong. As a full-service 3PL, Armstrong – Houston can handle every step of this stage for the client.
First, Armstrong receives shipments of furniture and soft goods, such as towels, dishes and televisions, to its Houston warehouse. Because of Armstrong's access to the port of Houston, its team can easily unload containers coming from overseas. Armstrong's experts organize the items in the warehouse, providing asset-management services to keep products safe and the client informed. Armstrong can then transfer the items to other locations on an as-needed basis or transport and install furnishings for locally-booked apartments.
Project Challenges
The Landing model allows members to reserve new apartments in minutes and transfer to their chosen locations in as little as two weeks. That gives Armstrong – Houston tight timeframes to receive, deliver and install the furniture, equipment and other furnishings for the booked units. For the moves to be successful, Armstrong – Houston needs to be responsive and efficient, ensuring all installations are complete before members arrive. The members' chosen move-in dates are firm deadlines, so Armstrong's turnkey services are the difference between the members arriving to empty apartments or comfortable homes. With Armstrong's help, members can embrace the flexibility of Landing's leasing systems, knowing that their apartments will be furnished properly in the allotted time.
In addition to successfully navigating quick turnarounds, Armstrong has also helped the client meet rising demand and accommodate new needs by staying agile with its operations. Armstrong – Houston initially began as a small distribution center for the client but quickly ramped up capacity, expanding real-estate capabilities in order to accept as many as 200 containers in a short period of time.
Client Values & Results
Armstrong – Houston has been successful in managing the client's warehousing and distribution, and the partnership continues to grow. For example, when the pandemic interrupted supply chains nationwide, the client had to order extra inventory to protect itself from disruptions. Armstrong helped Landing navigate these pandemic obstacles by receiving and managing these influx shipments seamlessly.
Outsourcing supply-chain operations to Armstrong – Houston allows Landing to stay focused on its growth. Instead of attempting to build and maintain all the necessary infrastructure in house, Landing can immediately tap into the proven expertise of Armstrong. Armstrong's decades of experience help the client streamline its processes and tap into economies of scale. Meanwhile, Landing can be readily accessible to its members, quickly connecting them with the leases and locations they want.
High-Quality Capabilities
The logistics landscape continues to change for businesses nationwide. But with the support of a 3PL like Armstrong, clients like Landing can adapt to post-pandemic trends and accelerate their growth trajectories. As the largest asset-based provider of logistics and relocation services in the country, Armstrong has the capabilities to make operations more efficient and help businesses scale. To learn more about available 3PL services, call Armstrong – Houston today at 281.897.1118.