Case Study
Armstrong Relocation Earns Multi-Year Partnership with Nation's Leading Cancer Research Institute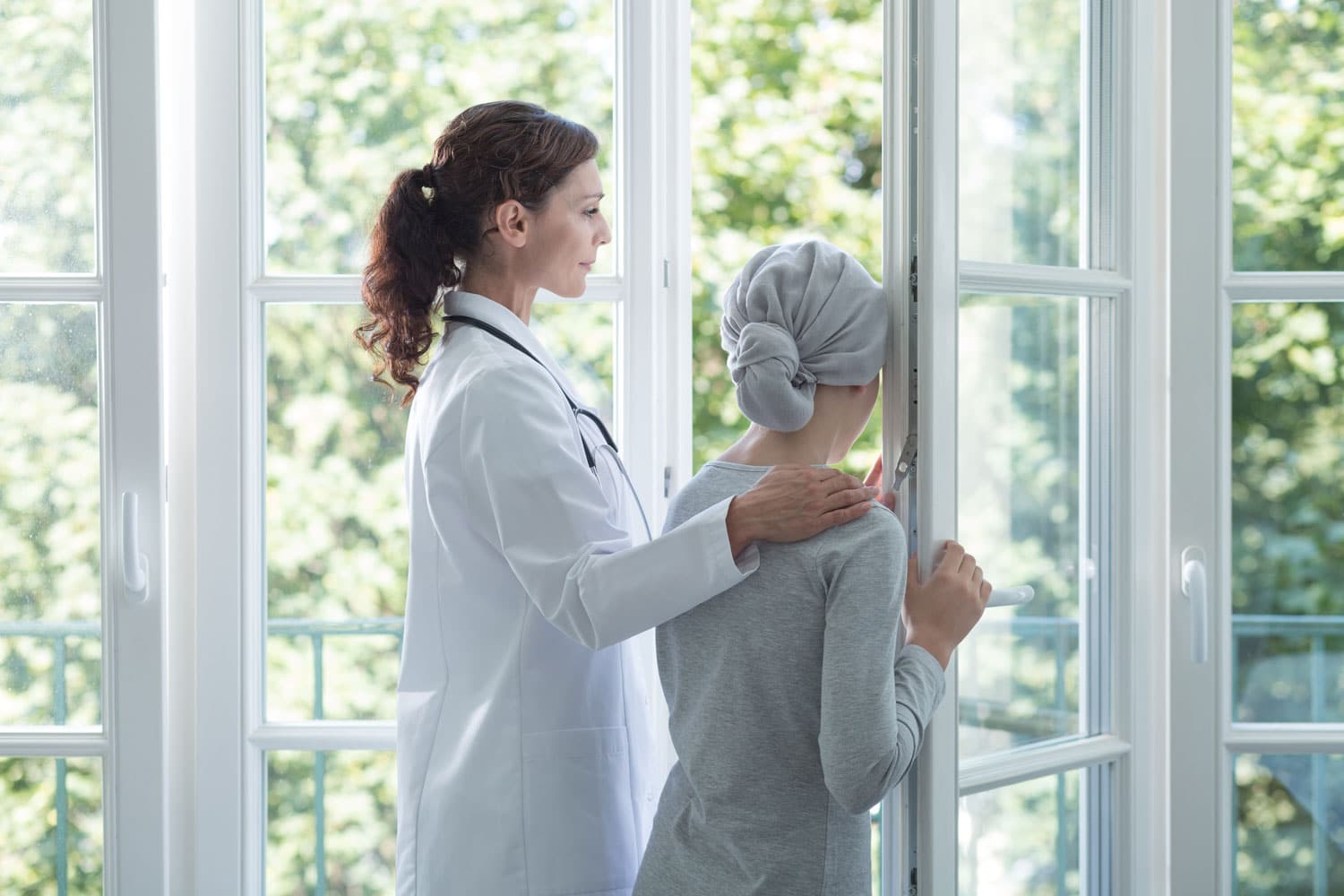 Overview
Largest cancer research and treatment facility in the U.S.
Healthcare transition services

Patient moves
Laboratory relocations
Facility renovation moving

Medical equipment, supplies and device storage and logistics
Nationwide employee moving and storage services
The Client
As one of the largest cancer centers in the United States, this client acts as both a degree-granting institution and a treatment facility. In 2019, the institute had more than 148,000 patients, 1.5 million outpatient visits, 1,400 clinical trials, 7,000 trainees, 21,700 employees, and 2,000 volunteers. The facility has more full-time registered nurses and advanced-practice providers specializing in oncology than any hospital in its state, and it exceeds that of most hospitals nationwide, ensuring that patients receive the utmost attention and quality care.
More than 30,000 patients choose to receive services at this institute's satellite locations. These locations provide patients with comprehensive cancer care, from screenings to treatment to survivor resources and checkups, closer to home. Each year, the number of patients seeking care at these locations increases.
The facility relies on a dedicated, full-service moving partner to achieve agility in moving professionals, patients and medical equipment, as needed, in order to serve its vast number of patients.
The Problem
In mid-2017 the center found itself in urgent need of a relocation partner that could commit to a long-term partnership with on-call services and seasonal relocations. For more than two years, the client was partnering with an outside relocation company that abruptly ended its service agreement with the cancer center, due to unforeseen circumstances. As a result, the client found itself in need of a new relocation partner to onboard and begin working within the clinic in less than two months.
Challenges
The cancer center required a full-service moving partner that could handle the following challenges:
Relocating patients in delicate health conditions
Moving top-rated medical professionals from all over the country
Receiving, inventorying, storing and distributing medical equipment, as needed
Relocating research laboratories with extreme care
The Solution
After completing a lengthy search and interview process, the cancer center recognized Armstrong as the right choice. Upon being awarded a partnership agreement, Armstrong assembled a dedicated, background-checked and professionally-trained crew to work within the critical patient environment that required cautious attention to hygiene, building protection and, later on, proper PPE.
Patient Moves
When the facility changes require patient moves, Armstrong is trusted and trained to handle these delicate relocations. As the facility moves the patients, Armstrong professionals follow behind them, moving all of the furniture from the room. It's extremely important to Armstrong teams that these patients feel the same level of care through its teams that they would feel from any healthcare professional. The Armstrong teams move every piece of furniture with caution, working to cause as little noise and disruption as possible.
Armstrong is also helping the facility update certain floors so they are ready for COVID-19 patients and compliant with the latest protocols. For the clinic, this includes transforming a floor into one that uses negative air pressure to keep any contaminated air away from the rest of the facility.
Employee Relocations
Running the nation's leading cancer research center means bringing in top-notch researchers and faculty from all over the country. Armstrong's local agency near the research center, as well as its 30 additional full-service moving and storage agencies, provide the client with the perfect partner to make these moves happen. Armstrong is perfectly positioned to provide full-service, turnkey moves that set up doctors for success when settling into their new homes.
The clinic partners with Armstrong relocate around 50 employees per year. Armstrong moves the employees' belongings into their new homes, ensuring their transition is as stress-free as possible. The doctors receive an allowance for their relocation, and Armstrong works with them to move their household goods in a cost-efficient manner. Often, doctors have their own lab or research equipment, and they trust Armstrong professionals to move the equipment into its new location.
Medical Equipment
As the leading cancer research center in the country, the institute works with delicate, priceless medical equipment. Armstrong meets the center's needs as a relocation partner by accepting medical equipment deliveries, providing storage in secure warehouses and delivering the equipment safely, on an as-needed basis. For example, the client entrusted Armstrong to store heart monitors valued over 1 million dollars, for six months.
Additionally, Armstrong transports frozen and refrigerated equipment for the institute that require special attention. When the clinic needs to move large-scale equipment, such as CAT scans, they must be disassembled, transported and re-installed in their new locations.
The clinic also requires moving support for appliances such as refrigerators and freezers. Armstrong accepts these appliances from the vendors, powers them up for monitoring purposes and works with the vendors to ensure they are functioning properly. Then, Armstrong teams distribute the equipment to their new locations.
Research Lab Relocations
One of the most important functions of the cancer center is the groundbreaking research that its staff conducts every day. With new discoveries and technology coming into the facility consistently, it's important to have a relocation team that's capable of aiding expansion by packing, moving and storing entire laboratories. When the clinic hires new physicians, Armstrong doesn't just move their household items. Often, Armstrong also has to move the physicians' research labs as well, transporting all of the equipment with care.
The Results
Since 2017, Armstrong has maintained a strong partnership with the institute and today occupies on-site office space within the medical center. Through monthly meetings, Armstrong keeps regular account of the client's most immediate needs and created standards and expectations for the jobs that the client requires regularly, earning the center's appreciation and trust.
Armstrong has been building long-lasting relationships within the healthcare industry for decades. Our ability to meet unique requirements and approach each project with organization, clear expectations, care, and consideration enables our professional teams to handle healthcare relocations of any size, seamlessly and without disruption to the patient experience.
Armstrong specializes in reducing risk, downtime and liability in an effort to provide full-service, corporate healthcare move services to healthcare organizations across the country. Call Armstrong Commercial Services today at 800.288.7396 to learn more.