News
Armstrong Relocation & Companies Acquires Humboldt Moving & Storage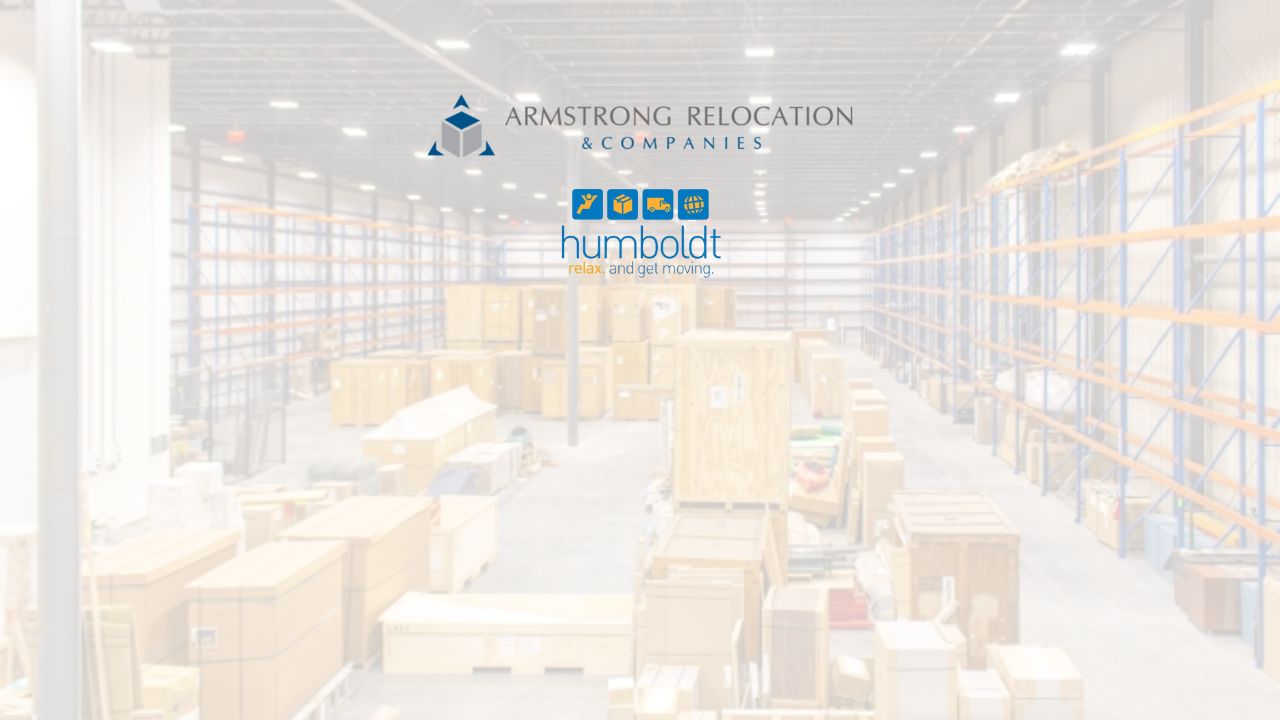 Armstrong Relocation & Companies ("Armstrong"), an industry-leading provider of moving, relocation and supply chain solutions and United Van Lines' largest U.S. hauler, has acquired Humboldt Storage & Moving ("Humboldt"), a Boston-based, United Van Lines agency. Coupled with its recent acquisition of MacDonald's Moving Services in Greater Boston, Armstrong now operates as one of the largest moving companies in Boston and the Northeast.
"Humboldt has been a highly-regarded company throughout the industry for many years and our family has had tremendous respect for the business they have operated," said Todd Watson, CEO of Armstrong Relocation & Companies. We look forward to building on that success by leveraging our collective strengths in the marketplace."
Howard Goldman, Humboldt CEO and third-generation owner said, "I am excited to transfer 118 years of family ownership of The Humboldt Companies from the Goldman family to the Armstrong family." Goldman added, "It's comforting to know that our family legacy, Humboldt team, and valued customers are in great hands and that there are many wonderful opportunities ahead."
Humboldt President James Sullivan will now serve as CEO alongside current President Mark McEwen. "This collaboration of moving industry leaders presents significant opportunities, not only in greater Boston and New England but also far beyond that," says James Sullivan. "The combined expertise not only in residential moving but in office relocations, the relocation of laboratory and life sciences companies, trade shows and special commodities, creates the definition of a full-service moving company. We are excited about being a part of the Armstrong Family of Companies and providing our customers an even higher level of service."
Humboldt is now a subsidiary of Armstrong Relocation Company, Massachusetts, LLC with consolidation expected later this year.
About Humboldt Storage & Moving
Humboldt Storage and Moving is Greater Boston's oldest moving company and largest United Van Lines agent. The Boston moving company founded in 1905 is an original stockholding member of United Van Lines and is headquartered in Canton, Massachusetts. With its 135,000 sq. ft. state-of-the-art, climate-controlled storage facility, serving the needs of clients with more long-term needs. For additional information visit Humboldt.com.
About Armstrong Relocation & Companies
A family-owned company, Armstrong Relocation was founded as a single operating company based in Memphis, Tenn. in 1957 and has since grown to be an industry-leading provider of moving, relocation and supply chain solutions. With 32 owned-locations, over 400 drivers, 1,400 employees and more than three million square feet of warehouse space, Armstrong's current services include residential and commercial relocation and storage, international freight forwarding, domestic transportation management, logistics and warehousing.