Blog
5 Ways a Relocation Provider Can Improve Your FF&E Installation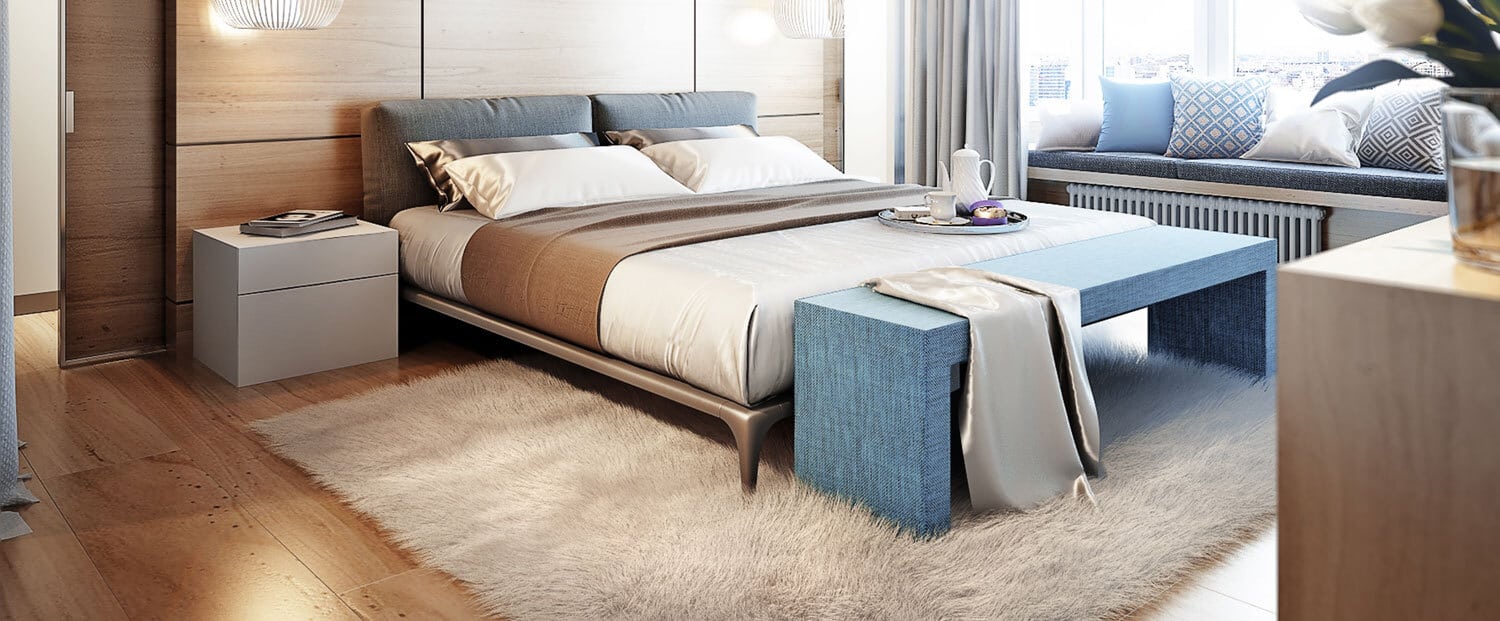 Regular upgrades are essential to stay competitive in the hotel industry. Experts used to recommend that hotels refurbish their rooms every six years. Now, some are beginning to advocate for refurbishment after only three years, according to Hotel Magazine.
There are two key parts to refurbishing a hotel: upgrading your operating supplies and equipment (OS&E) and freshening up your furniture, fixtures and equipment (FF&E). Though replacing OS&E may only take weeks, more extensive renovations involving FF&E may take months. Meanwhile, getting a newly-constructed hotel ready for launch can take years.
Whether you are giving your rooms a new look or building a hotel from scratch, attempting to manage all of the FF&E logistics in house can put unnecessary strain on your resources and personnel. A relocation partner can alleviate that stress and keep your project on track. Here are five benefits to partnering with a relocation provider for your hotel's construction, refurbishment or renovation.
1. Keep your deliveries safe and organized until you are ready.
If you are giving your hotel a full makeover, you should only start installing FF&E goods when 99 percent of the other renovations are complete. Until then, your contractor needs you to keep your rooms clear by storing furniture and fixtures in a secure, offsite location. As you begin to order new furnishings for your hotel, you need someone to receive and organize the deliveries until the rooms are ready.
A full-service relocation partner can handle all of the above by accepting new deliveries to their warehouse, organizing the assets and scheduling the installations. Your partner can carefully craft an installation schedule for your goods to prevent your on-site staff from becoming overwhelmed.
2. Protect your FF&E and OS&E from damage.
Instead of just accepting and installing deliveries, an integrated relocation partner can ensure your furnishings stay in top shape by examining their conditions upon arrival. Extensive warehousing experience ensures your items are kept organized and easily accessible to you, with 24-hour security — a necessity that busy construction or renovation sites do not have.
Plus, relocation partners like Armstrong – Raleigh have cutting-edge technology that allows you to view your asset catalog from anywhere around the world. By entrusting your FF&E and OS&E goods to a third-party partner, you gain the flexibility to stay laser-focused on your business and take trips out of town when business demands it. Your relocation partner keeps you informed every step of the way.
3. Gain a single point of contact.
When you manage the FF&E installation process in house, you have to coordinate with various representatives from prospective vendors, procurement firms, construction companies and more to make the refurbishing process happen. A relocation partner cuts down your external communication by handling much of the installation logistics for you. In addition to helping you coordinate deliveries from external suppliers, your partner can help you coordinate with your contractor and other on-site staff to create the installation schedule.
When you are working with relocation companies like Armstrong – Raleigh, you always know who to turn to with questions. A dedicated move coordinator gives you the one-on-one attention that a project of this scale needs.
4. Tap into a vast asset network.
Relocation companies usually own warehouses, equipment and fleets of trucks. Others belong to nationwide networks of hubs and personnel. When you outsource your hotel's FF&E logistics to a third-party provider, you immediately gain access to that asset network. The experience and resources of a relocation partner can streamline your processes and increase the efficiency of your renovation.
Partnering with an asset-based provider of commercial services also allows for greater quality control. Your partner has already put in the work to perfect processes, train crews to provide elite service and expand capabilities to account for your needs so while the details of your deliveries are overseen by your relocation partner, you can use your time to focus on your business.
5. Ensure everything is delivered and installed on your timeline.
Your relocation provider ensures there are no delays to your opening date. With the expertise to manage large-scale projects, a relocation partner like Armstrong can work efficiently under even the tightest deadlines and help you manage your budget and your schedule to keep the project running smoothly. Your relocation partner also works to minimize disruptions to your business, employees, vendors and customers. Plus, your partner will work with you to create an installation schedule that is the least invasive to your stakeholders so your hotel continues to flourish during this important transition.
Armstrong – Raleigh doesn't just move your FF&E and OS&E from one location to another. We provide a full range of services to get you and your hotel ready for opening day. Call our experts today at 919.425.9853 to learn more about our FF&E installation services.