Blog
5 Questions to Ask Before Moving Corporate Offices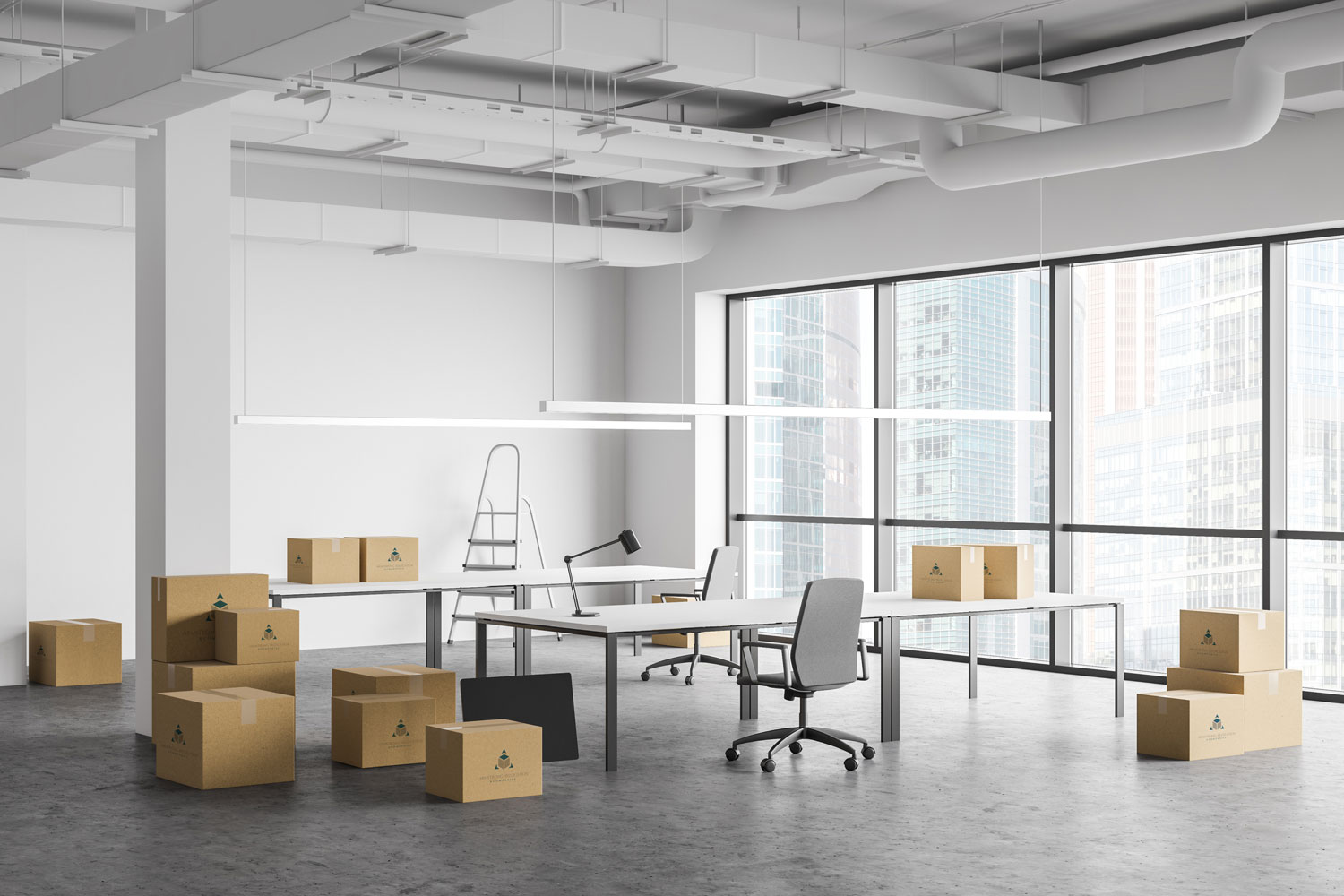 As the corporate world returns to in-person working arrangements, some businesses are ditching their long-held offices for even larger spaces.
A recent Gensler survey found that top-performing companies are three times more likely to expand their real estate footprint in the future to accommodate more personnel, more collaboration and other work-related activities.
Though the popularity of remote work has held steady during the pandemic, companies are finally returning to the office at higher rates, making now the perfect time to begin prepping those new accommodations. The national return to office trended at 42 percent as of late March 2022 compared to 18 percent in December 2021, according to Cushman & Wakefield.
If you're considering moving your team to a new office location, kickstart the planning process by asking and answering these five questions.
Will you need to break an existing lease?
Examine your lease and determine the earliest date you could move without breaking your contractual obligations. If you need to relocate before then, you have a few options to move without breaking the bank.
Is your office in a popular area with low commercial vacancy rates? Your leasing company may be able to find a new tenant quickly, so you can try negotiating a buy-out.
Does the contract allow for subleasing? You can work with your landlord to find a new occupant to fill your space until the lease expires. Remember that subleasing still holds you accountable for fixing any damage and arranging regular payment.
What kind of floor plan works best for your needs?
The physical workplace is increasingly becoming a space for socialization and innovation. Open floor plans foster collaboration by allowing coworkers to connect without booking an empty conference room or shouting over a sea of cubicles.
However, some employees prefer working in offices because they provide more privacy than at-home environments. Survey your team to determine the mix of collaborative spaces and quiet rooms that your office will need.
Map out an ideal floor plan based on your company's unique needs. If the new office needs more than minor rearranging to bring that vision to life, build six months or more into your moving timeline to ensure enough time for renovations.
Is the office equipped for virtual collaboration?
Regardless of how you feel about Zoom, you may not be able to say goodbye to it just yet. Some employees, clients, vendors and partners will continue requesting virtual meetings, so plan for the new office to enhance virtual connectivity.
A PwC survey found that 72 percent of United States executives are increasing their spending on tools for virtual collaboration, and 70 percent are planning new investments in Information Technology infrastructure to ensure strong connections on all calls.
Start by redesigning your conference rooms to better accommodate a hybrid workforce. Add high-quality projectors and speakers so you can clearly see and hear your virtual guests.
Is your team ready to return to in-person work?
Instead of mandating a return to the office, allow employees to provide insight into their working styles and preferences. In a McKinsey report, 30 percent of employees said they would switch jobs if asked to return to on-site work full time.
In particular, employees with young children may require more flexible work locations. Only eight percent told McKinsey they would prefer an entirely in-person model in the future — nearly three times less than employees under 18 without children.
Before opening the office, consider whether local schools and daycare centers have returned to regular hours and learn what working parents may need to be comfortable in the new space.
Will you need to buy new furniture or supplies?
Office furnishings are quickly becoming more expensive because of inflation. The Commercial Observer reported that furniture costs are up nearly 12 percent year-over-year, while commercial lighting and office supplies are up 10.2 percent and 7.2 percent, respectively.
If you're on a tight budget, get creative with how to reuse and repurpose your existing furniture and supplies in the new office. Refresh old furniture with new fabrics, and replace broken equipment covered by manufacturers' warranties.
Transitioning into your new office is seamless with Armstrong Relocation. Our experienced commercial-moving team can handle everything from planning and budgeting to unpacking and organizing, so you can focus on getting back to work. Get started today by calling 800.288.7396 or requesting a free quote online.