Blog
4 Lessons Learned from Managing an Internal Relocation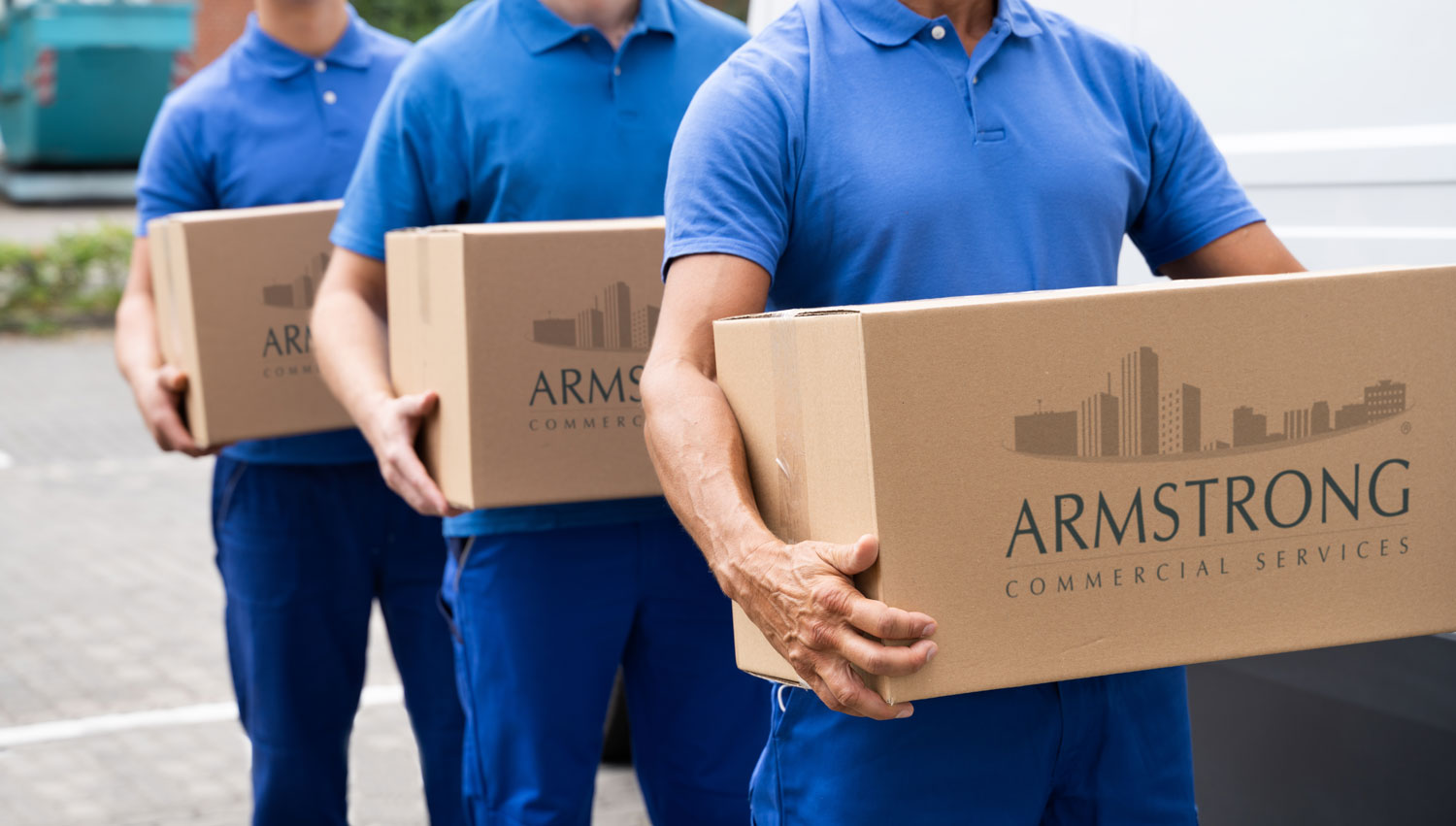 For decades, Armstrong has been seamlessly moving companies to new locations across the city and the country. But Armstrong recently had the opportunity to experience a move from the perspective of a client.
Driven by a growing client base and a changing supply chain, Armstrong – Houston began the process of transitioning into a larger facility that better meets customer needs. As Armstrong faced the unique opportunity to be its own client, the team was appreciative of the fresh perspective — one which makes continuous innovation possible — and reinforced commitment to easing the loads of partners. Here are four takeaways from navigating this relocation process internally.
1. While planning your move far in advance is ideal, sometimes your business has other plans.
Though it is recommended that you prepare for your commercial relocations as soon as possible, growing businesses often have urgent needs and tight timelines. Armstrong – Houston knows firsthand how important it is to be able to stay agile amid changing circumstances. After outgrowing their existing space, Armstrong's leaders had to quickly develop a plan to accommodate the increased demand. When your company faces relocation, expansion, contraction for congruency with expansion or decommissioning, Armstrong strives to be a partner you can trust to handle the relocation efficiently and effectively on your timeline.
2. CEOs have a lot on their plates. The details of company relocation shouldn't be an added burden.
As a business leader, you are charged with creating and carrying a shared vision for your company's future growth. That's not an easy task. Add a company-wide move into the mix, and it can feel like your to-do list is never-ending. Armstrong gets it. After experiencing both sides of the relocation process, Armstrong is more eager than ever to give you some time back by taking your relocation off your plate. Armstrong wants to be the partner that goes the extra mile to take care of you, your employees and your business, allowing you to stay focused on your day-to-day.
3. Intentional listening and proactive communication are key to a successful partnership.
When Armstrong began reaching out to suppliers with specialties to complement Armstrong's relocation services, it was surprising how many were more focused on telling their own stories than listening to what this relocation required. As Armstrong has gotten farther along in the transition, there have continued to be communication challenges, giving Armstrong's team a renewed appreciation for partners who are dedicated to following up on everything. Intentional listening and proactive communication have always been two core commitments at Armstrong, and this relocation has reaffirmed the importance of always being present and engaged.
4. When you're managing your own relocation, it's easy to focus on the stress instead of the excitement.
Moving is an exciting period of transition, but that excitement is something people often forget. Managing the relocation process both internally and for clients reminds the Armstrong team to enjoy every step. Armstrong is grateful for the ongoing opportunities to take away the stress of moving for clients and allow them to savor the experience.
A Note from Tom Pera, Senior Vice President at Armstrong – Houston:
"I know what it's like to balance an all-encompassing internal relocation on top of the heavy responsibilities of leading a company. At Armstrong – Houston, we want to do whatever it takes to ease your burden. As we continue to learn and grow as an organization and a partner, Armstrong will keep finding new ways to exceed expectations and support your needs before, during and after your relocation."
Keep growing your business, and leave your relocation to the experts. Call Armstrong – Houston today at 281.897.1118 or request a free quote online.