Blog
10 Tips for a Successful Relocation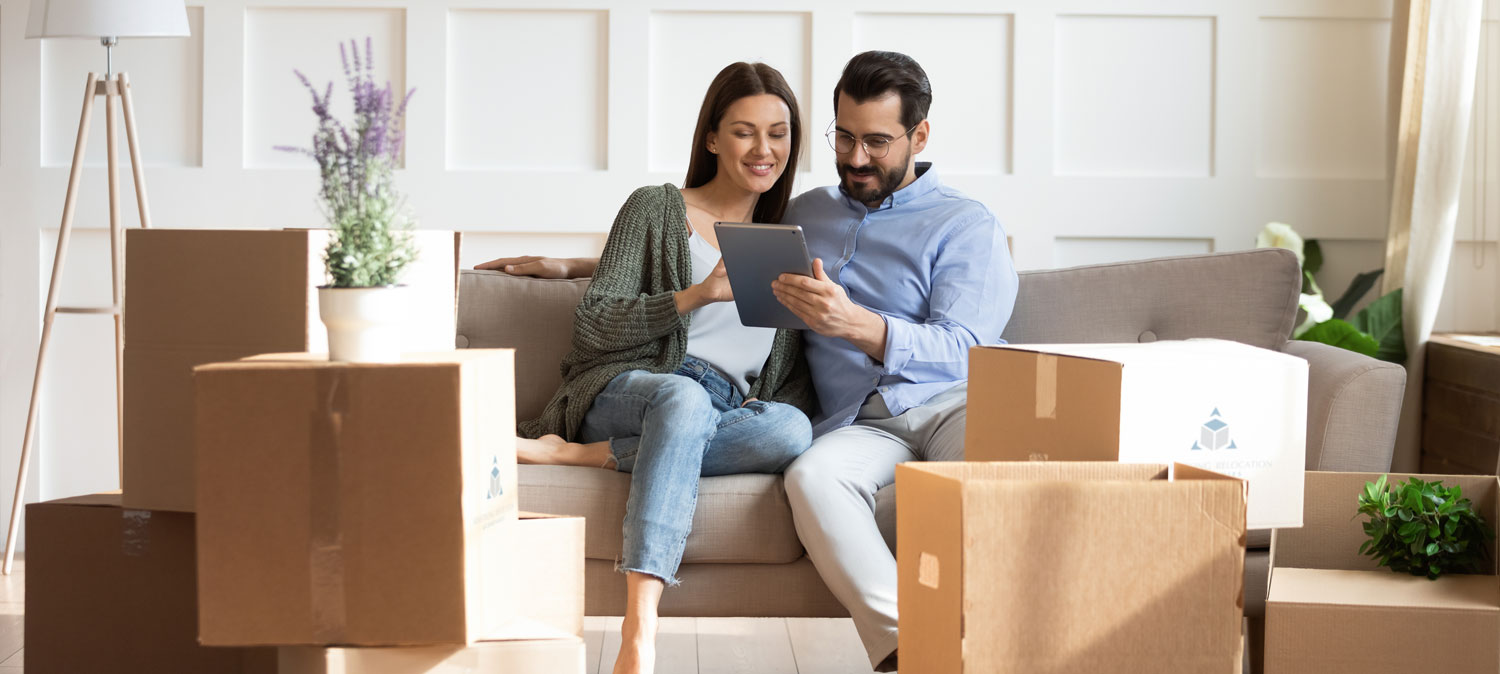 Sometimes, the elation of finding the perfect job is quickly followed by a moment of dread — you may have to relocate.
Despite the pandemic, 2020 was a big year for relocations, and experts predict that 2021 will host even more moves. According to data from the Pew Research Center, roughly 1 in 5 adults say they moved because of the pandemic or know someone who did.
Whether this is your first move or your fifth, it can be hard to know where to begin. Relocating can be an undoubtedly daunting task, and without the dedicated help of a moving partner, your to-do list can become too long for you to manage. Here are 10 tips for how to tackle your relocation like a seasoned professional:
1. Don't be shy about negotiating.
Read through the fine print of your relocation package and find out what benefits it offers. How does your package compare to others in your industry? If the relocation assistance from your employer seems to be lacking, don't be afraid to head to the negotiating table.
2. Get familiar with your new area.
Getting to know your new hometown is one of the most exciting parts in the planning process. Start by looking up the basic information you need to know about the city and state, such as the average cost of living and weather patterns. Then, narrow your search to the neighborhoods surrounding your future workplace. If you have children, research the local schools and daycares to begin to develop an understanding about where you might want to live.
3. Make travel plans.
Decide whether you will be relocating by car or by plane and make the appropriate travel arrangements. Do you have any furry friends tagging along? Look into airline guidance for pets or stock your car with their food and water. If you are road-tripping to your new destination, plan whether you will drive straight through or stop at a hotel.
4. Build a realistic relocation budget.
It's important to understand spending guidelines for your relocation. Research realistic costs for flights, moving companies, packing materials, temporary housing and short-term storage to factor into your budget. Keep track of your spending as you go, saving receipts if your employer offers reimbursements.
5. Find a reputable moving company.
Every year, the Better Business Bureau receives around 13,000 negative reviews and complaints about movers. It can be easy to fall victim to a moving scam if you don't know what to look for. Spend time researching moving companies, and make sure you look through their websites and online reviews. You can't trust just anyone with your life's belongings. Look for a moving company like Armstrong – Huntsville that has a reputation for exceeding expectations that extends across generations.
6. Look into short-term housing and storage.
You may not want to rush into a long-term lease right away, particularly if you are just getting out of one. Instead, consider staying in temporary housing while you get your bearings in your new city. Armstrong – Huntsville also offers short-term storage options so you can keep your belongings safe until you are ready for them again. If you are downsizing from your current living situation but aren't ready to get rid of some items yet, storage may be the perfect solution.
7. Clean before you pack.
It may be tempting to just start throwing everything into boxes. First, donate, sell, recycle or throw away any items that you no longer want. Clean out the papers in your desk drawer and that dark corner of your closet. If you haven't used something in over a year, you probably don't need it in your new space.
8. Set aside your essentials.
Pack a box of items that you will want to unpack the first night in your new home. Label it clearly, and make sure your movers move it into the truck last. Then, pack a bag of essentials for yourself and the members of your household that you will want during the move. By planning ahead, you can avoid the frustrating scenario of arriving at your destination and trying to figure out which box holds your toothbrush.
9. Change your address.
Inform your friends, family and neighbors of your new address and update your mailing address with the U.S. Post Office. You'll also need to go through and update your billing address with your banks, credit cards and other important accounts as soon as possible.
10. Plan your first dinner in your new home.
You probably won't want to cook your first night, and you definitely won't want to navigate around your kitchen if it is covered in boxes. Decide in advance how you will feed yourself and your household that first night in your new home.
You shouldn't have to prepare for something as life-changing as a relocation alone. Let Armstrong – Huntsville handle the logistics for you. Call our expert team today at 256.772.6664.