Blog
10 Shortcuts for Your Short-Distance Move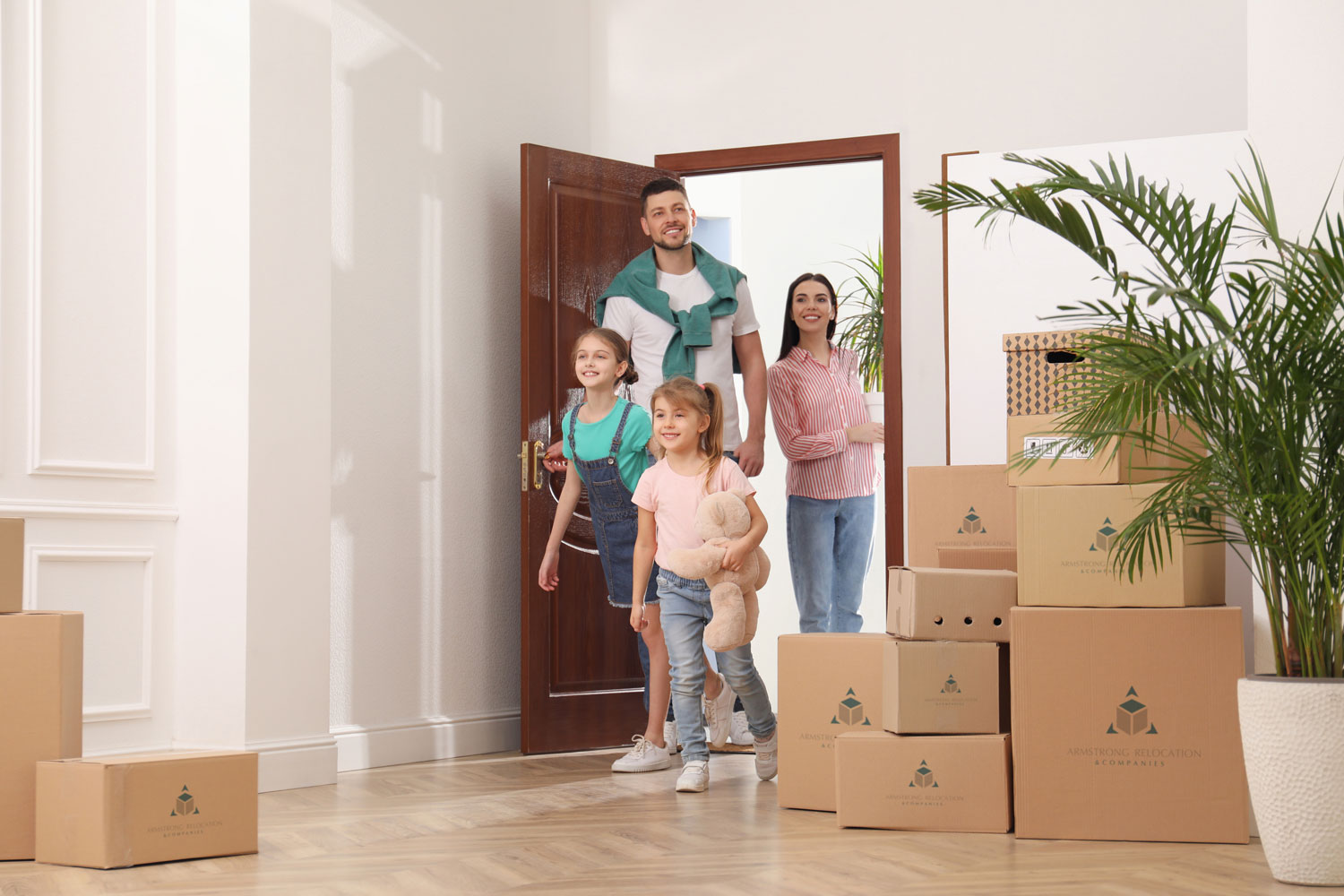 Moving less than 60 miles may seem like a simple, straightforward task. However, you shouldn't underestimate the time-consuming nature of short-distance relocations.
Compared to longer trips, moving across town will save time on your big day, but the planning process can still take months of preparation. Consider these 10 shortcuts to make your short-distance move as efficient as possible.
Book a moving company as early as possible.
Begin by requesting quotes from several different moving companies, then schedule a date far in advance. If you're planning to relocate during the summer season, book at least three months before your ideal move date to ensure your moving partner still has open slots. You can avoid the stressful last-minute scramble to find a company with availability by planning ahead
Save on moving insurance with your homeowner policy.
Before purchasing moving insurance, read the fine print of your homeowner or renter insurance policy to see if it protects your belongings in transit. Renter's policies can start at rates as low as $5 per month and generally protect your items in and out of the home against vandalism, theft and other perils. You can also add extra coverage to your policy for items of unusual value, such as art, jewelry and instruments.
Get rid of one item every day.
Start decluttering as soon as you've decided to move. Work your way through the least-sentimental rooms first and choose one item every day or week to sell, donate, recycle or trash. Even when moving a short distance, stripping your home of any broken, outdated or unwanted items can save you time and money in the future.
Pack as you disassemble complicated equipment.
Don't wait until the day of your move to disassemble your appliances and furniture. Take pictures from multiple angles of complex wiring to ensure their reinstallation goes smoothly. As you pack each piece, place its hardware in sealable bags and organize cables together with the name of the equipment.
Pay attention to weight while you pack.
You can save time packing by partnering with a full-service moving company. If you would prefer to tackle the packing yourself for your short-distance move, pay close attention to the weight of each box. Keep each box balanced by using an intentional mixture of heavy and lightweight items—pack books and other weighty belongings in small book boxes rather than large cartons to prevent over-stuffing.
Label the sides of boxes with their contents and destinations.
Be diligent about labeling each box with a shorthand that you and your movers will easily understand. Instead of labeling the box tops, mark up the sides so you can still see the labels when boxes are stacked.
Leave your little ones with a sitter on moving day.
Find a pet sitter and babysitter to take care of your littlest family members on moving day. Stressed animals can make it more difficult to move large items in and out of your home, and young kids may rather be off-site during the transition.
Schedule a grocery delivery to your new home.
For a short-distance move, it's easy to transport any leftover fridge or pantry items to your new home. You can make grocery shopping even easier during your first week by scheduling a grocery delivery the night before you move via Instacart, Amazon Fresh or another shopping service.
Keep your floors clean by wearing disposable booties.
Some movers will go the extra mile by laying out materials to protect the door jambs, floors and walls. If it is wet or muddy outside, you can take additional steps to safeguard your property against the weather by placing floor mats outside of every door and by encouraging your household to put on disposable booties when they're moving items inside the home.
Set a deadline to finish unpacking.
Tackle the most complicated room to unpack first, which will be the kitchen in most cases. Then, instead of living with unpacked boxes, set a realistic deadline for when you ultimately want to be settled into your home.
Whether moving a short distance or farther, Armstrong Relocation has you covered. With services from move planning and management to organization and cleaning, Armstrong ensures you have an easy start to life in your new home. Get started today by calling 800.288.7396 or requesting a free quote online.