Blog
10 Best Places to Live in 2023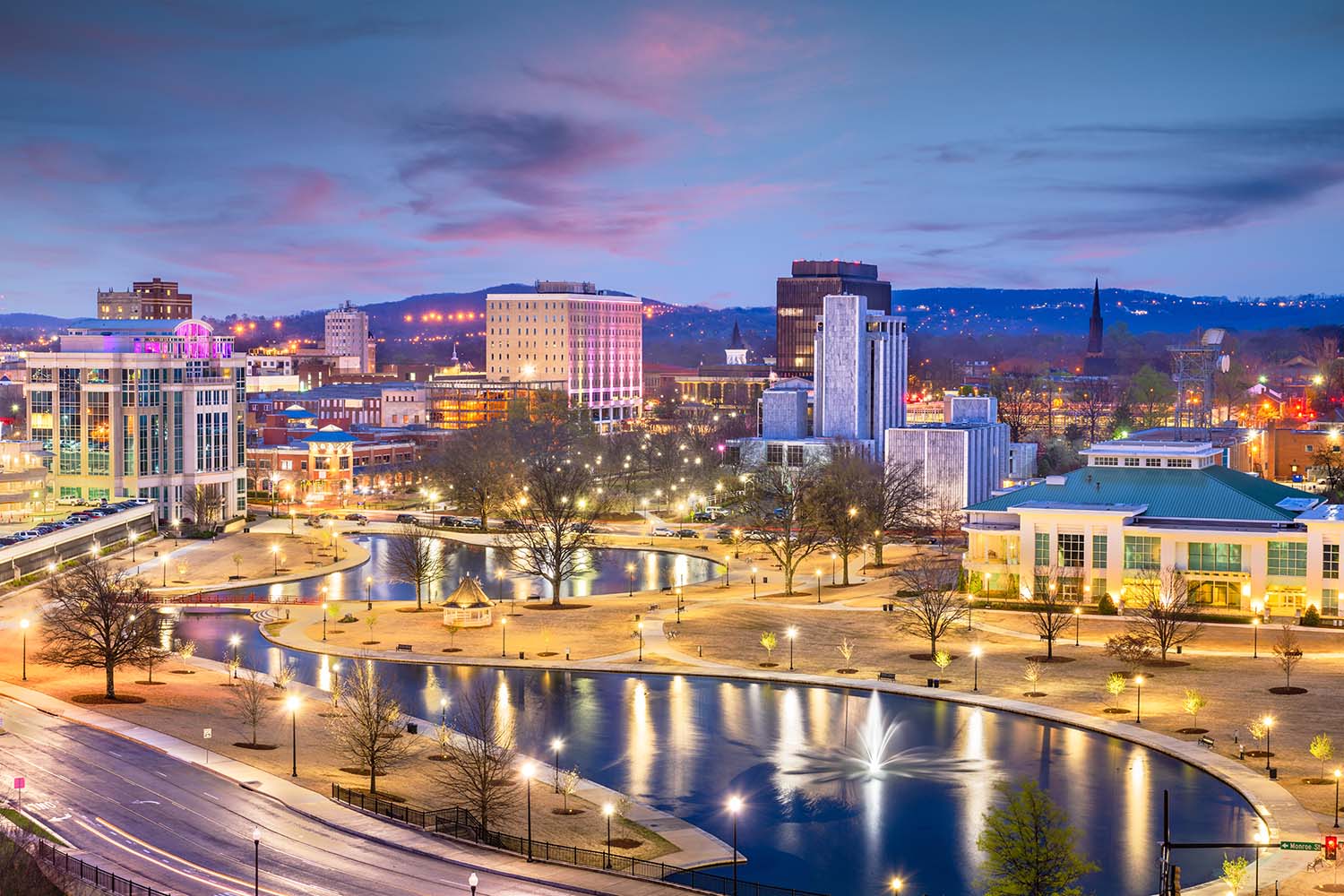 Moving is both a fresh start and a big responsibility. Why do people move? A handful of reasons generally compel a change of address, including a new job or job transfer, a bigger or smaller home, proximity to family, more opportunities for recreation and entertainment and finances.
Relocation isn't just for residential purposes as businesses move as well. Perhaps surprisingly, the reasons are similar to that of residential moves. A company might move to be closer to its top customers, for financial reasons (like lower rent), to be in a better market or to upsize or downsize.
Because "change is the only constant," Armstrong Relocation has become a trusted service provider across the country for three generations. Life inevitably brings change, and moving often goes along with it. When it's time to move, the first question is where? According to U.S. News and World Report, these are the top 10 cities to live, work and play.
The cities you should move to in 2023
1. Huntsville, AL. The state's most populous city, Huntsville, has been steadily growing since the 60s. Jobs in the defense and engineering sectors are especially plentiful thanks to the presence of both NASA and the U.S. Army.
2. Colorado Springs, CO. A rugged landscape defines this western city that strives to maintain a small-town atmosphere despite its size. Its four subsections — suburbs, downtown, south side, and west side— each have a unique feel, offering something for everyone.
3. Green Bay, WI. Home to one of the country's most famous football franchises, Green Bay is red hot with activity. In addition to a healthy job market, the city offers hip eateries, a thriving arts community and a vibrant riverside for outdoor activity and entertainment.
4. Boulder, CO. This city's natural beauty is hard to beat. With that as a backdrop, Boulder is decidedly different, offering innumerable options for residents to increase their wellness and take advantage of the outdoors. A booming tech sector provides plenty of employment opportunities.
5. San Jose, CA. "The capital of Silicon Valley," San Jose boasts a low unemployment rate bolstered by employment in the tech, manufacturing, engineering and science industries. From local farmers markets to upscale boutiques to pro football, the city offers diverse shopping and entertainment options. And its proximity to beaches, Napa Valley and Yosemite provide excellent opportunities for frequent day trips.
6. Raleigh-Durham, NC. Known for legacies in college academics and sports, Raleigh-Durham attracts an educated, professional cohort, with its Research Triangle alone providing jobs to 55,000 area residents. Summer is its high season, with innumerable activities centered on the outdoors and the arts.
7. Fayetteville, AR. On the fast track to growth, this small city cradled by the Ozark mountains is more than meets the eye. Fayetteville is known for its friendly vibe and focus on community, with plentiful events and volunteer opportunities.
8. Portland, ME. Picturesque and peaceful, Portland offers the ideal balance of city buzz and small-town charm. This seaside haven in southern Maine is a beacon for anyone with an artistic streak and a love for nature.
9. Sarasota, FL. Centrally located on Florida's Gulf Coast, Sarasota is experiencing its Renaissance. Although still an ideal place to retire, this seaside city's burgeoning cultural offerings and healthy job market are attracting an influx of younger residents.
10. San Francisco, CA. From its steep, narrow streets to the Golden Gate Bridge to Alcatraz, San Francisco is high on iconic landmarks. While the city struggles to contain its cost of living, it more than makes up for it with endless cultural offerings and bountiful jobs in areas like finance and tourism.
Armstrong Relocation has built a reputation for facilitating fresh starts with no loose ends. Call us at 800.288.7396 or request a free quote online to schedule or learn more about our trusted relocation services.